Upto 10% of patients receiving dental implants develop postoperative infections: Study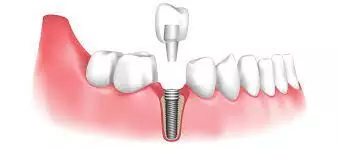 Four to 10% of patients receiving dental implants develop postoperative infections, suggests a study published in Implant Dentistry.

A study was conducted to determine the prevalence and describe the clinical features and treatment of patients with early infections after implant placement.
Since Brånemark defined osseointegration in the mid-1960s, oral rehabilitation has dramatically changed because of the introduction of dental implants. Although the survival rate of osseointegrated implants is high, both short- and long-term complications may occur. Postoperative wound infections are one of the major concerns for patients and surgeons, as they might hamper osseointegration and lead to an early implant failure. Two recently published meta-analyses have shown that the prophylactic use of antibiotics seems to decrease the implant failure rate. However, these agents did not seem to significantly reduce the incidence of postoperative infections. A retrospective cohort study was performed. Postoperative infections were defined as the presence of purulent drainage and/or increasing pain and swelling in the operated area before prosthetic loading. Patient-based infection prevalences and 95% confidence intervals for implant were determined. Patients who healed were followed up to determine implant survival and success rates.
The results of the study are:
Three hundred thirty-seven participants (1273 implants) were included. Twenty-two postoperative infections were recorded (6.5% of the patients and 1.7% of the implants). These complications were usually diagnosed within the first month, and in 17 cases (77.3%) surgical treatment was performed because of antibiotic therapy failure. Twelve implants (54.6%) in 12 patients (54.6%) failed before prosthetic loading. The survival and success rates of the infected loaded implants were 80% and 50%, respectively, with a mean follow-up of 42.9 months (SD of 10.2 months).
Thus, four to 10% of patients receiving dental implants develop postoperative infections. This complication is important because applied treatments are usually ineffective and two-thirds of the infected implants fail, most before prosthetic loading.
Reference:
Postoperative Infections After Dental Implant Placement: Prevalence, Clinical Features, and Treatment by Camps-Font, Octavi et al. published in the Implant Dentistry.
https://journals.lww.com/implantdent/Fulltext/2015/12000/Postoperative_Infections_After_Dental_Implant.13.aspx?WT.mc_id=HPxADx20100319xMP
Source : Implant Dentistry BDS
Dr. Shravani Dali has completed her BDS from Pravara institute of medical sciences, loni. Following which she extensively worked in the healthcare sector for 2+ years. She has been actively involved in writing blogs in field of health and wellness. Currently she is pursuing her Masters of public health-health administration from Tata institute of social sciences. She can be contacted at editorial@medicaldialogues.in.