YSGG laser effective for treatment of lip melanin hyperpigmentation, finds study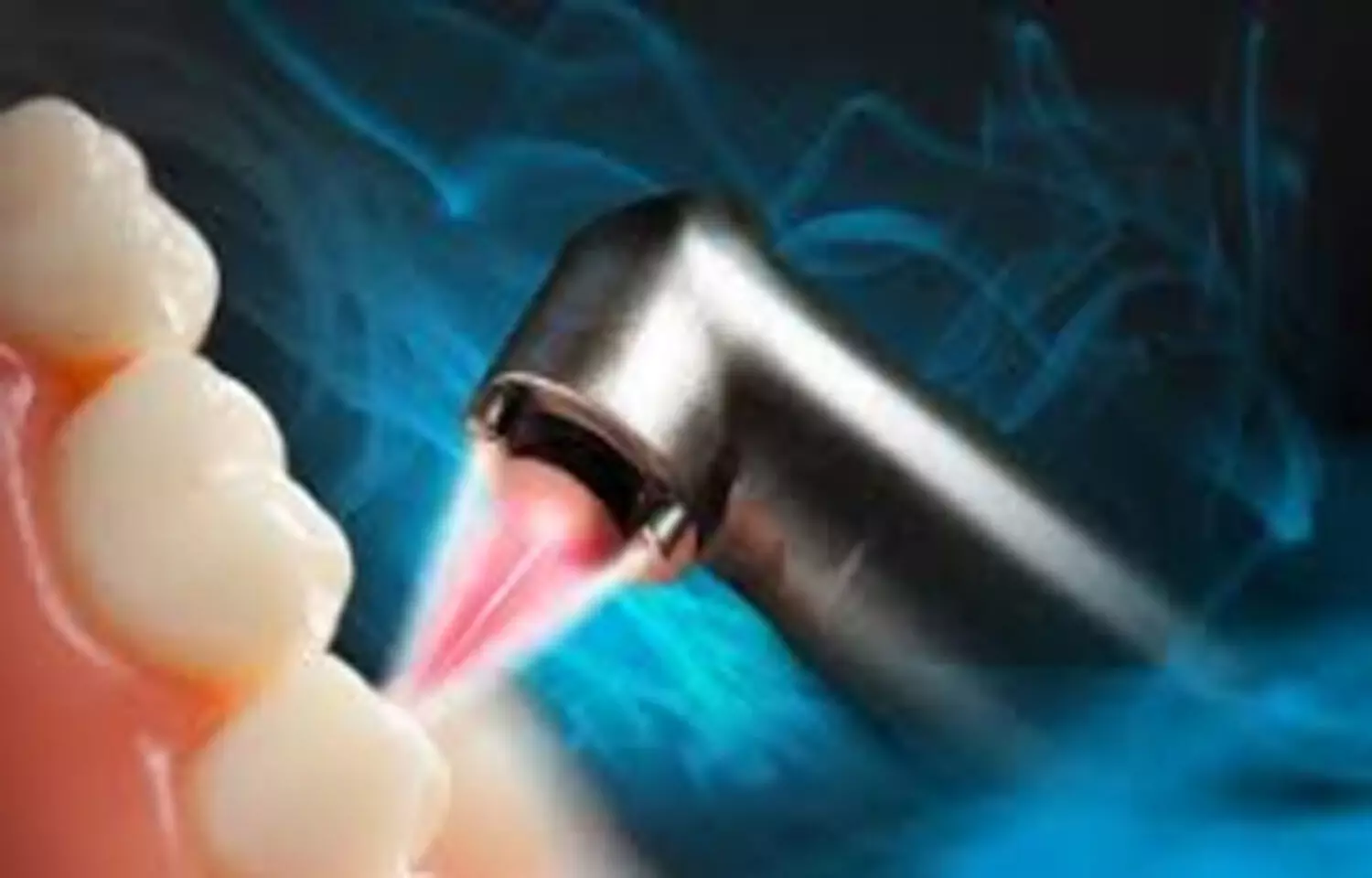 Color of the lips is generally pink and reddish but normally varies from person to person depending on factors such as melanin production, skin color, vascularity, and dryness (dehydration) of the lips. The changes in the color of the lips are usually considered unaesthetic and can affect the patient's social activities and self-confidence and patients are seeking solutions.

Therefore, many techniques have been used for the treatment of lip pigmentation depending on the causes of these pigmentations. All the previous treatments results' have different outcomes and adverse effects and esthetic results might not be satisfactory for the patients; however, lasers achieved good acceptable results esthetically and are tolerated by patients. One such method adopted by Manaf Taher Agha and colleagues from the Charles University in Prague, Department of Stomatology (Pilsen), Adjunct Faculty Member Ajman University Faculty of Dentistry, Ajman, UAE was the use of Er,Cr:YSGG laser.
In the current research, Er,Cr:YSGG laser been used in ablative mode to peel the pigmentation, and many sessions were done to completely remove the melanin pigmentations.
The study is published in the International Journal of Dentistry.
The authors selected a total of 85 patients for the study and Er,Cr : YSGG laser with 2780 nm wavelength in ablative mode (iPlus, Biolase, USA) was used to treat patients with dark lip melanin pigmentation, using gold handpiece and MZ 10 tip (diameter of 1 mm), and the parameters were set as follows: energy density 28.7 J/cm2, frequency 30 Hz, water cooling 100%, and air cooling 60%.
The study results showed that the vast majority of the patients (82.4%) had mild adverse effects after the lip depigmentation and 74.1% of patients reported complete improvement of the lip with a high satisfaction rate (84.7%) during the follow-up period with a low level of relapse.
Hence, the authors concluded that Er,Cr:YSGG 2670 nm is an effective tool to achieve excellent esthetic results in the treatment of lip melanin pigmentation; it is very well tolerated by patients with minimal adverse effects.
Source : International Journal of Dentistry