Dentzz Dental Care launches ONE APPOINTMENT crown procedures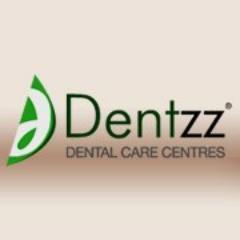 Dentzz Dental Care introduces this short-time technique



Looking for a quick dental treatment, and getting rid of that nagging pain in your tooth, was never so simple. Yet, Dentzz Dental Care has just made an effort to save you time to go for a crown restoration. It can all happen in the nick of time now, with one appointment with your dentist, or technically speaking, one sitting procedure at the Dentzz dental clinic.

The clinic has just announced this new treatment which can provide patients with inlays, onlays, crowns and veneers in only one appointment. This short medical procedure uses simple to operate with the intuitive Cerec Software user interface, and offers excellent grinding. A dental implant treatment is done effortlessly in just one session, with directly screw-retained crowns or custom abutments.

According to Dr. Shantanu Jaradi, Director, Dentzz Dental Care Centres, "the development of ONE APPOINTMENT crown procedures has revolutionized the field of cosmetic dentistry, masking a myriad of dental flaws in as few as just one appointment. These methods avoid the fuss, discomfort and extended treatment time of the clients. The procedure can also quickly fill in ugly gaps between teeth & give a custom designed smile. No special care is necessary beyond good oral hygiene, which includes brushing twice daily and flossing and regular check up visits to a dentist."(PTI)

Thanks to new dental technologies, modern dentists can treat patients more quickly, more efficiently and more comfortably. Some technologies have eliminated the use of drilling. Other technologies allow dentists to make vast aesthetic improvements to a patient's smile in half the normal time. (PTI).