................................ Advertisement ................................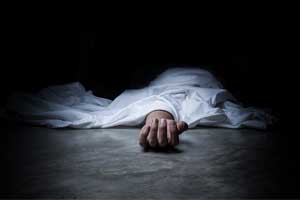 Kolkata: The menace of depression got to yet another medical practitioner in the country after it compelled a Kolkata based psychiatrist to end his life by slitting his wrist.
According to recent media reports, a dead body of the doctor has been recovered from a room in Sharda Hotel in Cooch Behar, RN Road. The body was lying in a pool of blood.
The deceased has been identified as a 40-year old psychiatrist at MJN Hospital. Three months back, he was transferred from National Medical College in Kolkata to Cooch Behar government hospital. He was reportedly suffering from depression after this transfer.
Read Also: New Delhi: 34 year old AIIMS Doctor commits suicide by jumping off building
The body of the deceased was recovered from a local hotel room. According to the hotel records, he checked in to the hotel with two luggage on December 29. The next morning when the staffs of the hotel went to serve him tea, they received no response from outside. Even after repeated knocks, when no reaction came, the police was immediately informed, informs newsmen.
................................ Advertisement ................................
A team of Kotwali police station reached the spot and with the help of duplicate keys the door was unlocked. The doctor was found dead with an intense cut in his wrist. The dead body was sent to the MJN hospital for the post-mortem.
The police team got their hands on the suicide note written by the doctor. It was mentioned in the suicide note that he was suffering from depression which forced him to end his life. He stepped into this phase after being transferred to Cooch Behar. He held no one responsible for the suicide.
Read Also: KGMU Junior Doctor probed under VYAPAM Scam allegedly commits suicide by Anaesthesia Overdose
Shagufta Joined Medical Dialogues has been associated as Editor for Education Medical Dialogues since the year 2018.  She is a graduate from Delhi University. She can be contacted at editorial@medicaldialogues.in Contact no. 011-43720751
................................ Advertisement ................................
3 comment(s) on Depression Strikes Again: Kolkata Psychiatrist commits suicide by cutting wrist