Cyanoacrylate glue - an innovative treatment for ingrown fingernail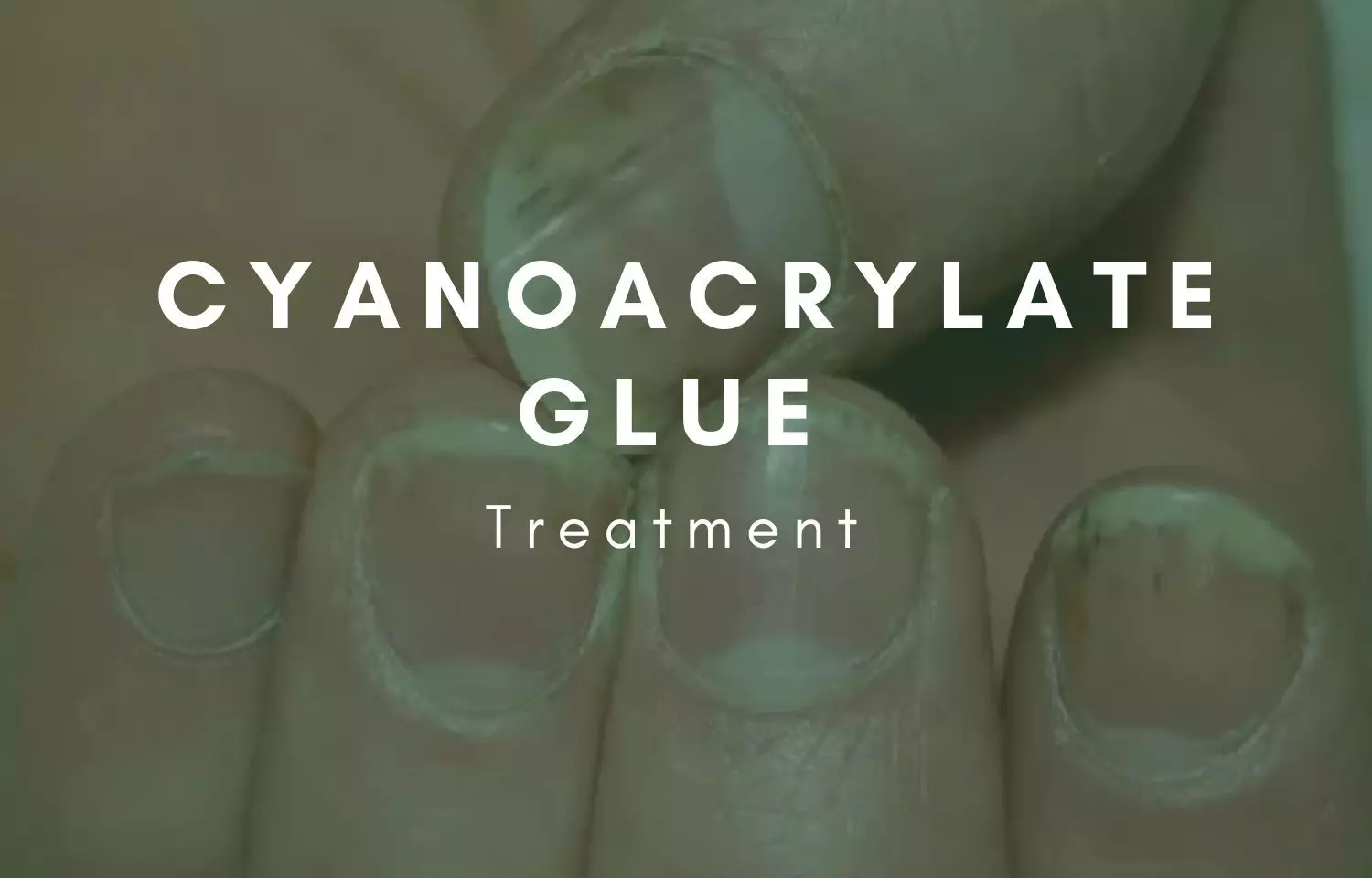 Ingrown fingernail is a recurrent disorder presenting as distal paronychia and pseudopyogenic granuloma. The disease is seen more commonly nowadays in patients on epidermal growth factor receptor (EGFR) inhibitors. Currently, timolol lotion is the most preferred drug, though it is not effective in most of the cases. Cotton nail cast for ingrown toenail is good but cumbersome to use for finger nail. Recently use of cyanoacrylate glue was described to be an effective treatment for Grade 1 ingrown finger nail in the Indian Dermatology Online Journal.

The patient presented with grade 1 ingrown finger nail i.e. with pain, mild swelling and tenderness. The ingrown nail was first trimmed and the nail gutter was cleaned. Cyanoacrylate glue is poured in the gutter after stretching the lateral nail fold thus leading to sealing of the gutter. The pain settles in about 15‑30 minutes and tenderness in 1-2 days. The glue was reapplied weekly or whenever it used to get dislodged till the nail crossed the gutter which took about 2‑3 weeks.

The spicule of the nail is responsible for pressure and penetrative injury in ingrown toe nail. It acts as a foreign body in the gutter. Cyanoacrylate glue is adhesive, hygroscopic, and antiseptic material which hardens and splints the nail gutter. The glue blunts and immobilizes the lateral nail and its spicule giving an uplift to the nail leading to reduced penetrative pressure injury. The glue also acts as a cast thus preventing maceration, infection and other associated problems.

Thus, the cyanoacrylate glue is a novel, non-invasive, safe and effective treatment option for treating early stage of ingrown fingernail which can be applied at weekly intervals thus preventing associated complications and preventing its progression to grade 2 and 3 stage.

Source- Mukhtar M. An innovative treatment for grade 1 stage of ingrown fingernail. Indian Dermatol Online J 2021;12:778-9.
Source : Indian Dermatology Online Journal