Podophyllin in dermatology: a review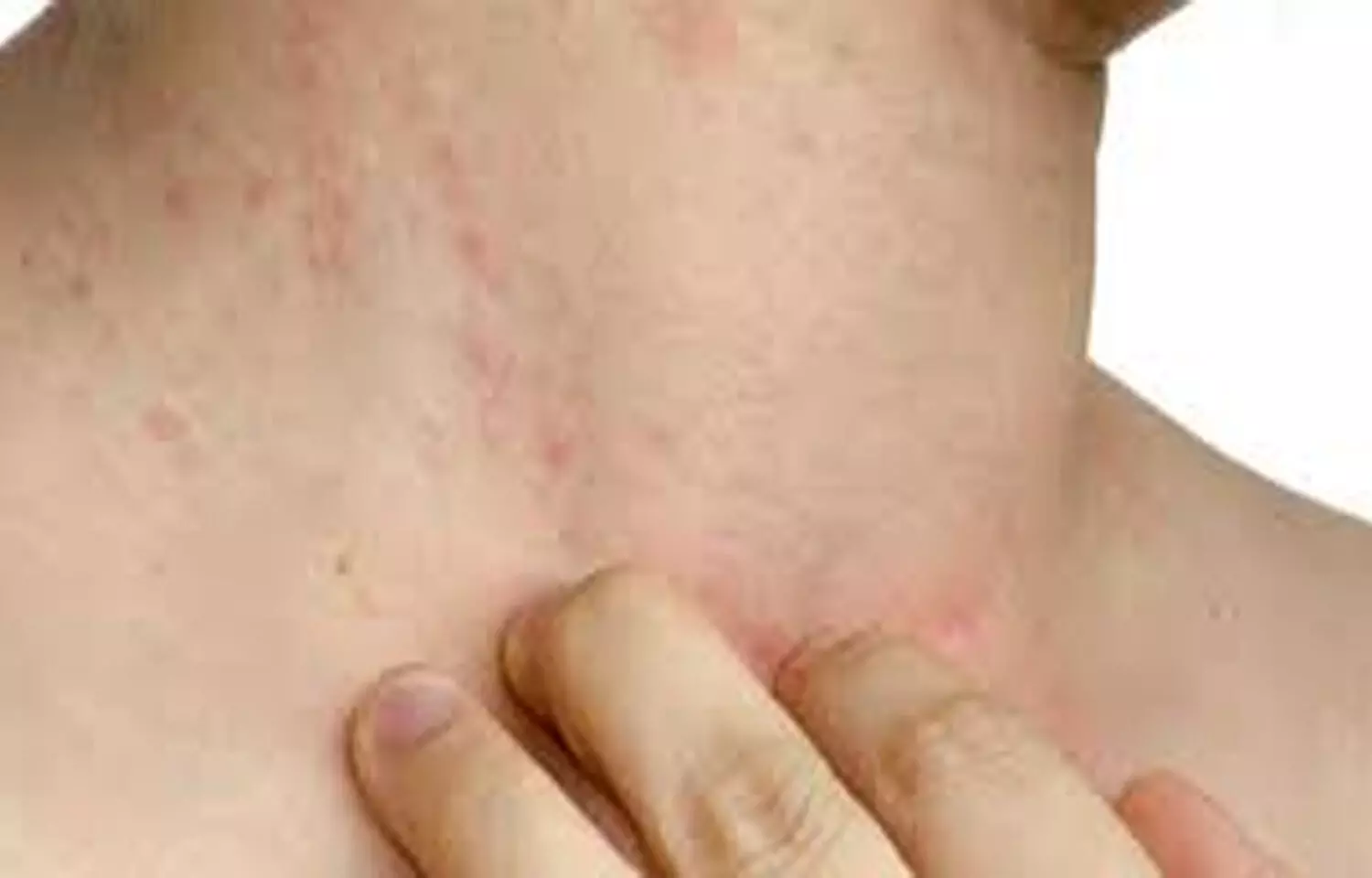 Podophyllin in dermatology: a review History Podophyllin is a cytotoxic material extracted from the mayapple plant – Podophyllum peltatum and Podophyllum hexandrum. In old times podophyllotoxin‑related lignans have been used as an anticancer, antihelminthic, purgative, laxative, suicidal potion and to treat deafness and snake bites. John King discovered the resin...
Podophyllin in dermatology: a review

History
Podophyllin is a cytotoxic material extracted from the mayapple plant – Podophyllum peltatum and Podophyllum hexandrum. In old times podophyllotoxin‑related lignans have been used as an anticancer, antihelminthic, purgative, laxative, suicidal potion and to treat deafness and snake bites. John King discovered the resin podophyllin in 1835 and Kaplan reported the successful use of topical 25% podophyllin in venereal warts treatment in 1942. Recently a review on this drug was published in the Indian Dermatology Online Journal.
Podophyllin resin consists of 4 active components: podophyllotoxin, 4′-demethyl podophyllotoxin, α-peltatin and β-peltatin. Podophyllotoxin is the most abundant lignan in podophyllin having potent anticancer properties. Podophyllotoxin is present in higher concentrations in P. hexandrum (40%) as compared to P. peltatum (20%). Podophyllotoxin has also been isolated from species like Linum, Dasylinum, and Linopsis, endophytic fungi (Phialocephala fortinii, Fusarium oxysporum).
Mechanism of Action

Podophyllotoxin inhibits the formation of microtubules. In vitro, it reversibly binds to tubulin dimers giving rise to podophyllotoxin‑tubulin complexes which stop the further formation of the microtubules, arresting the cells in metaphase. It also suppresses cellular nucleoside transport. The mode of action of podophyllotoxin is comparable to other spindle poisons like colchicine, paclitaxel, and vincristine‑like alkaloids. The podophyllotoxin‑derivatives such as etoposide, teniposide, and etopophos have a completely different mode of action and are DNA topoisomerase II inhibitors.
Clinical Uses
Its use has been discouraged in benign skin conditions because of the local irritation. The irritative properties of podophyllin were the basis for its use in the treatment of molluscum contagiosum and pruritic conditions. It has shown comparable efficacy to 10% KOH in the treatment of molluscum contagiosum in a recent study.2 Podophyllin has also been tried with varying success in the topical treatment of premalignant and malignant skin lesions such as actinic keratoses, keratoacanthoma, basal cell carcinoma, squamous cell carcinoma, and also as a systemic agent in the management of uterine carcinoma. Due to mixed response and the high relapse rate its use was abandoned as an antineoplastic agent.
Presently, podophyllin resin is used successfully for the topical treatment of anogenital warts. However, only Podofilox 0.5% gel has received FDA approval to be used in the treatment of anogenital warts. The best response has been seen with warts located in moist areas rather than on keratinized skin which could be because of less drug penetration due to the thick horny layer in keratinized skin.

Diseases where podophyllotoxin has been used-

Condyloma acuminata
Verruca vulgaris
Plantar and periungual warts
Molluscum contagiosum
Tinea capitis
Acanthosis nigricans
Black hairy tongue
Contact dermatitis
Lichen simplex chronicus
Pyogenic granuloma
Seborrheic keratosis
Actinic keratosis
Arsenical keratosis
Bowen's disease
Keratoacanthoma
Basal cell carcinoma
Squamous cell carcinoma
Mycosis fungoides
Side Effects
Cutaneous side effects
1. Acute inflammatory reaction with necrosis.
2. Peripheral erythematous halo, erythema, edema, and ulceration.
3. Balanitis and phimosis in men with long redundant foreskin.
4. Severe chemical burn with scarring and fistula formation in the anogenital area. 5. Allergic sensitivity and dermatitis due to allergy to benzoin, a frequently used base for podophyllin, and contamination of podophyllin resins with guaiacum
wood.
6. Epithelioma‑like hyperplastic infiltrated reaction to the application of podophyllin.
7. Podophyllin cells – Bizarre, enlarged epithelial cells with a clumped pyknotic nucleus, seen after the application of podophyllin to normal skin, verruca vulgaris, and condyloma acuminata. There is no cellular atypia.
8. Squamous cell carcinoma–like changes in unsuccessfully treated penile warts.
9. Corneal damage and anterior uveitis – when applied over warts around the eyes.
Systemic side effects
The antimitotic effects of podophyllotoxin are responsible for the systemic toxicity occurring when the drug is applied to large areas of the skin or prolonged contact with the skin. The tissues with a high rate of proliferation (bone marrow, lymph follicles, and intestinal mucosa) are most susceptible to toxicity. Neurotoxicity could be related to its in vitro ability to bind microtubular protein and to inhibit the axoplasmic flow.
Side effects reported till now are headache, nausea, vomiting, diarrhea, adynamic ileus, fever, tachypnea, tachycardia, leukopenia, anemia, thrombocytopenia, urticaria and hyperpyrexia, oliguria, anuria, marked leukocytosis and elevated liver enzymes.

Peripheral neuropathy, acute confusion, lethargy, coma, and death are part of neurological toxicity. CNS toxicity is reversible with recovery starting within 10 days after the exposure, whereas peripheral neuropathy often takes months to resolve, and occasionally leaves behind residual deficits which can persist for years.
Podophyllin is embryotoxic and fetal anomalies such as preauricular skin tags, limb malformations, septal heart defects, simian crease, and polyneuritis have been reported with its use in pregnancy.
Clinical Guidelines to be Followed for Topical Podophyllin Application
1. Podophyllin application should be performed as an office procedure.
2. It should be stored in narrow‑mouthed bottles to prevent evaporation which may lead to an increased concentration of podophyllin. Old, discolored, dried, or
gritty preparations should not be used.
3. The drug applications should be limited to small areas of intact skin along with the use of vaseline in the periphery of the lesion so as normal skin is not affected.
4. The volume of the solution applied should be kept minimal (≤ 0.4–0.5 mL for P. emodi–based podophyllin).
5. The solution should be allowed to dry properly, and the initial test application should remain in place for 1 h, and then can be washed off.
6. In case of an uneventful first application without any inflammation, the resin can be left on for 4–6 h before washing off on subsequent applications.
7. An allergic reaction to the benzoin should be suspected if pruritis develops.
8. Alcoholic beverages, general anesthesia, and CNS depressants should not be used for several hours after treatment.
9. Podophyllin is contraindicated for use during pregnancy.
Preparations Available
1. Podophyllin 20% solution in tincture benzoin.
2. Podophyllin (25%), salicylic acid (5%) paint.
3. Podophyllotoxin 0.15% cream.
4. Podofilox 0.5% gel.
5. Cantharidin 1%, podophyllin 2%, salicylic acid 30% (CPS1) solution.
Centers for disease control and prevention (CDC) has recommended podofilox 0.5% gel for the treatment of anogenital warts. Podofilox gel (using a finger or applicator) should be applied to anogenital warts twice a day for 3 days, followed by 4 days of no therapy. This cycle has to be repeated for up to four cycles as per response. The clinician should initially demonstrate the proper application technique to the patient. In case of incomplete response or no response, it has to be discontinued. The total wart area treated should not exceed 10 cm2, and the total volume of podofilox used should not exceed 0.5 mL per day. The main advantage of pure podophyllotoxin over podophyllin is the better efficacy and the absence of quercetin and kaempherol–induced side‑effects. In addition, podophyllotoxin can be self‑applied by the patient, thereby reducing hospital visits and better compliance.
Conclusion

Podophyllin resin is an old drug with proven cytotoxic properties, and there is a need for further studies for the use and efficacy of podophyllin in other dermatological disorders, especially cutaneous malignancies. Furthermore, widespread availability of Podofilox (pure podophyllotoxin) is warranted in India.
Source-
1. Singh A, Choudhary R, Ganguly S. Podophyllin in dermatology: Revisiting a historical drug. Indian Dermatol Online J 2022;13:167-71.
2. Al-Sudany NK, Abdulkareem DR. A comparative study of topical 10% KOH solution and topical 25% podophyllin solution as home‑based treatments of molluscum contagiosum. J Dermatol Surg 2016;20:107‑14.
Source : Indian Dermatology Online Journal MBBS
Dr Manoj Kumar Nayak has completed his M.B.B.S. from the prestigious institute Bangalore medical college and research institute, Bengaluru. He completed his M.D. Dermatology from AIIMS Rishikesh. He is actively involved in the field of dermatology with special interests in vitiligo, immunobullous disorders, psoriasis and procedural dermatology. His continued interest in academics and recent developments serves as an inspiration to work with medical dialogues.He can be contacted at editorial@medicaldialogues.in.