Acne patients on isotretinoin suffer more depression than those on oral antibiotics: Study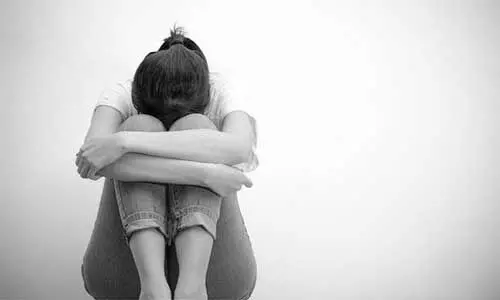 USA: Acne patients treated with isotretinoin versus oral antibiotics experience less psychological distress and depressive symptoms, finds a recent study in the Journal of Drugs in Dermatology.

Acne vulgaris is a common skin disease that affects more than 10 million people in India per year. Acne have negative effects on self-confidence and body image due to its predilection for the face. This can lead o depression and psychological distress. Oral antibiotics are among the most commonly used systemic acne treatment. The most commonly used oral antibiotics are the tetracyclines, which include minocycline, doxycycline, and tetracycline. However, its use may be limited by potential side effects.

Not much is known the different effects of systemic anti-acne treatments on mental health. Joshua Hekmatjah, Homer Stryker MD School of Medicine, Kalamazoo, MI, and colleagues aimed to determine of acne patients treated with isotretinoin versus oral antibiotics (doxycycline, minocycline, or tetracycline) have different mental health outcomes.

For the population study, the researchers utilized the 2004-2017 Medical Expenditure Panel Survey. Using the Patient Health Questionnaire 2 (PHQ-2), depressive symptoms were assessed and Kessler 6-Item Psychological Distress Scale (K6) was used to measure psychological distress. Acne patients completed both the 'PHQ-2 and K6 during treatment with isotretinoin or oral antibiotics. Lower scores on both measures indicate better mental health outcomes.
Key findings of the study include:
After adjusting for socio-demographic characteristics, patients on isotretinoin had fewer depressive symptoms than patients on oral antibiotics, as measured by mean PHQ-2 scores (isotretinoin 0.280 vs oral antibiotics 0.656).
The adjusted comparison also showed patients on isotretinoin had less psychological distress than patients on oral antibiotics, as measured by K6 scores (isotretinoin 2.494 vs oral antibiotics 3.433).

"Acne patients on isotretinoin experienced less depressive symptoms and psychological distress as compared to oral antibiotics," wrote the authors.

"In addition to assessing the safety profile of systemic treatment options, dermatologists must also take into account the physical and mental health burden of disease when treating patients with moderate to severe acne," they concluded.
The study titled, "Depression and Distress in Acne Patients on Isotretinoin vs Oral Antibiotics," is published in the Journal of Drugs in Dermatology.
DOI: https://jddonline.com/articles/dermatology/S1545961621P0172X
Source : Journal of Drugs in Dermatology