Benzoyl Peroxide and Retinol Regimen is Effective for Acne Vulgaris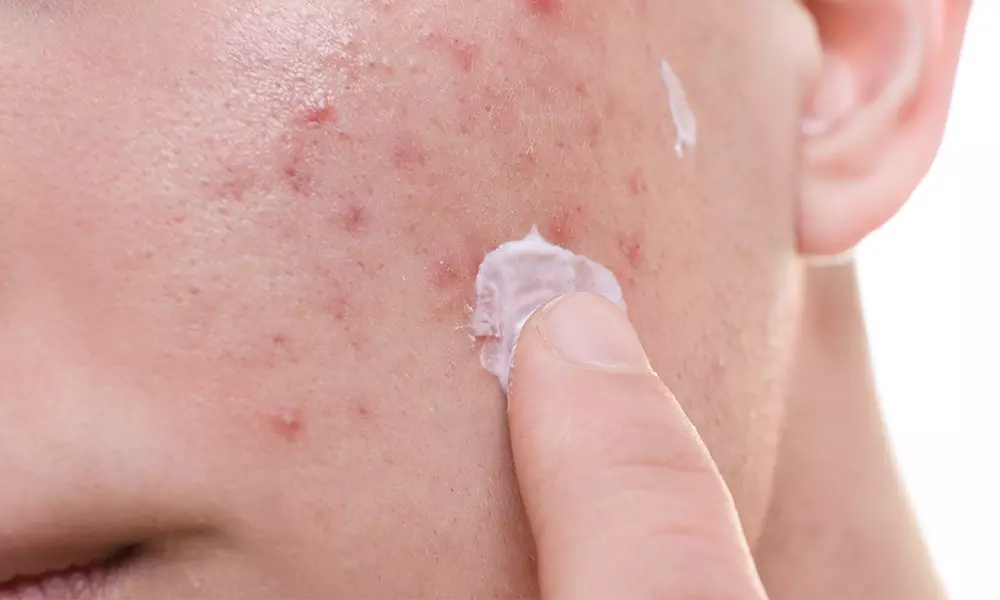 Benzoyl peroxide is an FDA approved skincare ingredient that's widely used for the topical treatment of acne. In a recent study presented at the American Academy of Dermatology (AAD) Virtual Meeting Experience, the researchers have reported that the combination of 2.5 benzoyl peroxide and a stabilized cosmetic retinol significantly improves lesion count reduction after 12 weeks.

The first-line topical treatment for mild to moderate acne that dermatologists recommend is a combination of benzoyl peroxide (BPO) to target the bacteria, and a retinoid, to promote surface cell turnover. Researchers of Johnson & Johnson conducted a study to evaluate the efficacy and tolerance of a daily regimen of 2.5% BPO and a stabilized cosmetic retinol for its ability to improve acne and overall complexion in patients (aged 12-30) with mild to moderate acne.
It was a 12-week, multi-centre, evaluator-blinded clinical study with 33 participants with mild to moderate acne vulgaris on the face. All patients had between 10-100 non-inflammatory plus 10-50 inflammatory lesions. The researchers used Investigator Global Acne (IGA) assessment in addition to other efficacy assessments and self-assessments. The major outcome assessed was a per cent change from baseline to week 12 in total lesion counts. During the course of the study period, patients applied benzoyl peroxide in the morning and cosmetic retinol in the evening (each only once daily) for 12 weeks.
Key findings of the study were:
Within 1 week, the researchers noted that about 84.2% of patients in the regimen experienced an average reduction of 18.6% total lesion counts compared to baseline.
They also noted that 34.2% of patients reported a 10.5% improvement in IGA within the same time period.
By week 4, they observed a 35.2% average reduction in total lesion count in94.3% of patients, with 71.4% reporting an average 28.8 improvement in IGA.
By week 12 they found 100% improvement in all patients and a lesion count reduction of 54.2%. As many as 84.8% reported an average of 44.3% improvement in IGA.
The authors concluded, "Thus, this unique benzoyl peroxide and retinol regimen offer patients a multi-mechanism OTC option for addressing the disease state acne lesions along with the complexion endpoints like pigmentation, redness, and overall tone evenness."
For further information:
Article Source :
American Academy of Dermatology- ePosters