Bleomycin sclerotherapy may be an effective therapy for lymphangiomas: Study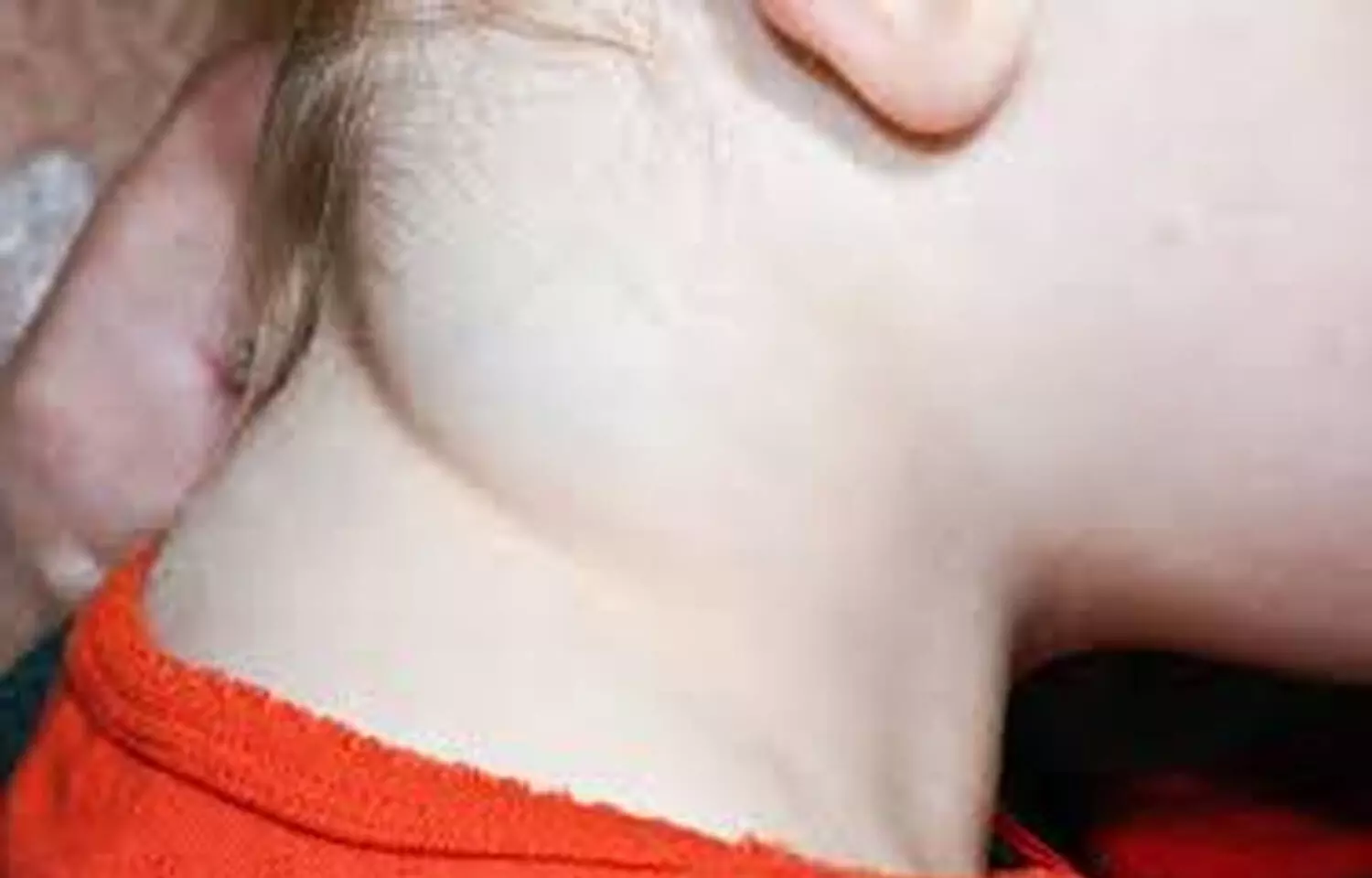 Saudi Arabia: Bleomycin sclerotherapy could be an effective treatment for lymphangiomas, finds a recent study in the journal Dermatologic Surgery. According to the study, the procedure is associated with fewer complications, however, about a quarter of patients experienced recurrence.
Bleomycin sclerotherapy is a popular nonsurgical option for lymphangiomas management. However, the efficacy of the procedure is not thoroughly evaluated. Osama Bawazir, Faculty of Medicine in Umm Al-Qura University at Makkah, Makkah, Saudi Arabia, and colleagues, therefore, aimed to assess the clinical outcomes and the effectiveness of bleomycin injection for the treatment of lymphangioma.
For the purpose, the researchers conducted a retrospective study across 4 centers. It included 47 infants and children having bleomycin sclerotherapy between November 2005 and September 2020.
Men presented 53.2% of the study sample (n = 25), and the most common site was the head and neck (n = 29, 61.7%).
Key findings of the study include:
Two injections were required in 11 patients (23.4%), and 7 patients (14.9%) required 3 or more injections.
Excellent response was achieved in 63.8% (n = 30), 14 patients (29.8%) had a good response, and 4 had a poor response (8.5%).
There was no difference in the response according to the site of the lesion.
The most frequent complication was recurrence (n = 11, 23.4%), and swelling occurred in 5 patients (10.6%).
No patient had facial or phrenic nerve palsy or hoarseness.
Two patients had persistent pain, and 2 had an infection (4.3%).
"Intralesional bleomycin injection could be an effective therapy for lymphangiomas," wrote the authors. "The procedure has a low complication profile, and long-term study is recommended to evaluate the systemic and late bleomycin injection complications."
Reference:
The study titled, "Efficacy and Clinical Outcomes of Bleomycin in the Treatment of Lymphangiomas: A Multicenter Experience," is published in the journal Dermatologic Surgery.
DOI: https://journals.lww.com/dermatologicsurgery/Abstract/9000/Efficacy_and_Clinical_Outcomes_of_Bleomycin_in_the.97584.aspx
Source : Dermatologic Surgery