FDA approves efinaconazole topical soln for onychomycosis in kids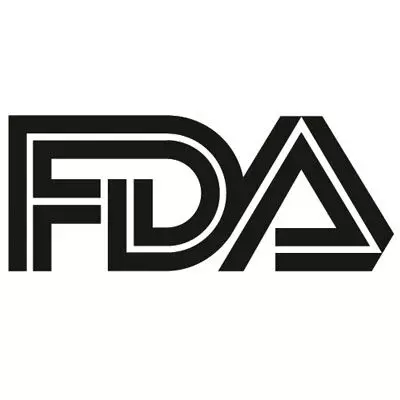 The Food and Drug Administration has expanded the approval of Jublia® (efinaconazole) topical solution for treating onychomycosis of the toenail(s) in patients aged 6 years or above. Jublia has already been approved for adults aged ≥18 years.
JUBLIA (efinaconazole) Topical Solution, 10% is a prescription medicine used to treat fungal infections of the toenails.It is supplied in 4mL and 8mL bottles containing 100mg of efinaconazole with an integrated flow-through brush applicator.
The approval of efinaconazole was based on data from a multicenter, open-label, single-arm phase 4 study in 62 patients aged 6 to 16 years with mild to severe onychomycosis of the toenails.
The study evaluated the efficacy, safety and pharmacokinetics of Jublia in 62 patients aged 6 to 16 years with mild to severe onychomycosis of the toenails.
The efficacy assessments included mycologic cure, complete cure (completely clear nails and fungus-free), and clinical efficacy (<10% toenail involvement).The primary end point was safety over 52 weeks, as well as pharmacokinetic assessment at 4 weeks in patients aged 12 to 16 years with moderate to severe onychomycosis.
The results showed that at week 52, in all 65% of patients achieved mycologic cure with a 36.7% mycologic cure rate observed as early as week 12. In addition, 40% of patients achieved complete cure and 50% achieved clinical efficacy by week 52.
Jublia was well tolerated with the most common treatment-related adverse event being ingrown nails. The systemic exposure of Jublia in children was comparable to that seen in adults.
JUBLIA is for use on nails and surrounding skin only. Do not use JUBLIA in your mouth, eyes, or vagina. Use it exactly as instructed by your doctor.
It is not known whether JUBLIA is effective in children.
Before you use JUBLIA, tell your doctor about all your medical conditions, including if you are or plan to become pregnant, are breastfeeding, or plan to breastfeed, because it is not known whether JUBLIA can harm an unborn fetus or nursing infant.
Tell your doctor about all medications you are taking, and whether you have any other nail infections.
JUBLIA is flammable. Avoid heat and flame while applying JUBLIA to your toenail.
JUBLIA may cause irritation at the treated site. The most common side effects include: ingrown toenail, redness, itching, swelling, burning or stinging, blisters, and pain. Tell your doctor about any side effects that bother you or do not go away.
Onychomycosis is increasingly being seen in pediatrics – representing 15 percent of all nail dystrophies in children," said Bill Humphries, president, Ortho Dermatologics. "With nearly 6 years of real-world use since its initial approval to treat adults in 2014, Jublia has a demonstrated safety and efficacy profile, and we are pleased the FDA has recognized it as a valuable treatment option for children with toenail fungal infections."
For more information visit jubliarx.com.