FDA Approves first intravenous immunoglobulin for Adult Dermatomyositis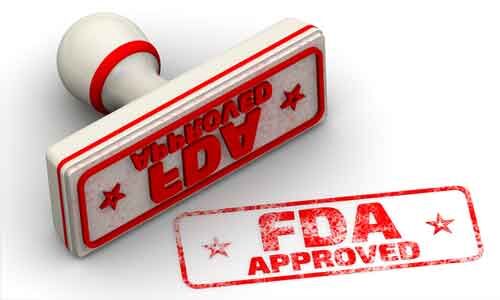 The U.S. Food and Drug Administration (FDA) has approved Octagam® 10% [Immune Globulin Intravenous (Human)], the first and only intravenous immunoglobulin (IVIg) for the treatment of adult dermatomyositis.
Dermatomyositis is a rare immune-mediated inflammatory disease. It is an autoimmune disorder of unknown cause affecting approximately 10 out of every million U.S. residents. Patients commonly suffer from skin rashes, chronic muscle inflammation and progressive muscle weakness. It usually affects adults in their late 40s to early 60s and children between the ages of 5 and 15. Complications include difficulty swallowing, aspiration pneumonia, breathing problems and calcium deposits on muscles, skin and connective tissues. DM patients have more than a three-fold higher risk of mortality compared with the matched general population.
The FDA approval is based on the results of ProDERM (ClinicalTrials.gov Identifier: NCT02728752), a pivotal randomized clinical trial and the first study to evaluate the long term efficacy and safety of intravenous immunoglobulin (IVIg) for adults with dermatomyositis. The prospective, double-blind, placebo-controlled Phase III clinical trial enrolled 95 patients at 36 sites globally, including 17 sites in the U.S., and is the largest study to evaluate intravenous immunoglobulin as a treatment option for dermatomyositis.
"The ProDERM study will have a significant impact on clinical practice because IVIg is likely to become an important treatment option for patients with dermatomyositis," said Rohit Aggarwal, MD, MS, Medical Director of the Arthritis and Autoimmunity Center at the University of Pittsburgh School of Medicine and a member of the ProDERM study Steering Committee. "The study gives clinicians much more confidence in the efficacy and safety of intravenous immunoglobulin and provides valuable information about what type of patient is best suited for the treatment."
"The FDA approval of Octagam® 10% as a safe and effective treatment for dermatomyositis in adults is exciting news for patients who previously relied on unapproved treatments," said Octapharma USA President Flemming Nielsen. "Octapharma is committed to providing life-saving and life-enhancing therapies for patients with rare diseases. We look forward to partnering with patient organizations and the medical community to develop educational and other support programs that will serve dermatomyositis patients."
The ProDerm clinical trial included an initial 16-week, double-blind, placebo-controlled period where patients were randomized to receive either high-dose Octagam® 10% (2g/kg) or placebo every four weeks. The initial treatment period was followed by a 24-week open label extension phase. Patients were allowed to switch treatment if they deteriorated during the trial. Patient response to treatment was measured using the 2016 American College of Rheumatology (ACR)/European League Against Rheumatism (EULAR) myositis response criteria.5
During the initial 16-week phase, 78.7% of patients receiving Octagam® 10% responded positively to treatment as compared to 43.8% of those receiving placebo. After switching to IVIg in the extension period, the placebo group attained a similar response rate at Week 40 as did the Octagam® 10% treated patients at Week 16 (approximately 70% for minimal improvement). In line with the overall primary endpoint, secondary endpoints, including all of the subcomponents of Total Improvement Score except muscle enzyme, and Cutaneous Dermatomyositis Disease Area and Severity Index (CDASI), also showed statistically significant improvement under IVIg treatment compared to placebo. The safety and tolerability profile of IVIg was consistent with previously reported safety outcomes for IVIg administration.
For further reference:
FDA approves Octapharma's Octagam® 10% for adult dermatomyositis. News release. Octapharma USA. Accessed July 20, 2021.