Hormonal IUD implantation in women tied to acne development: Study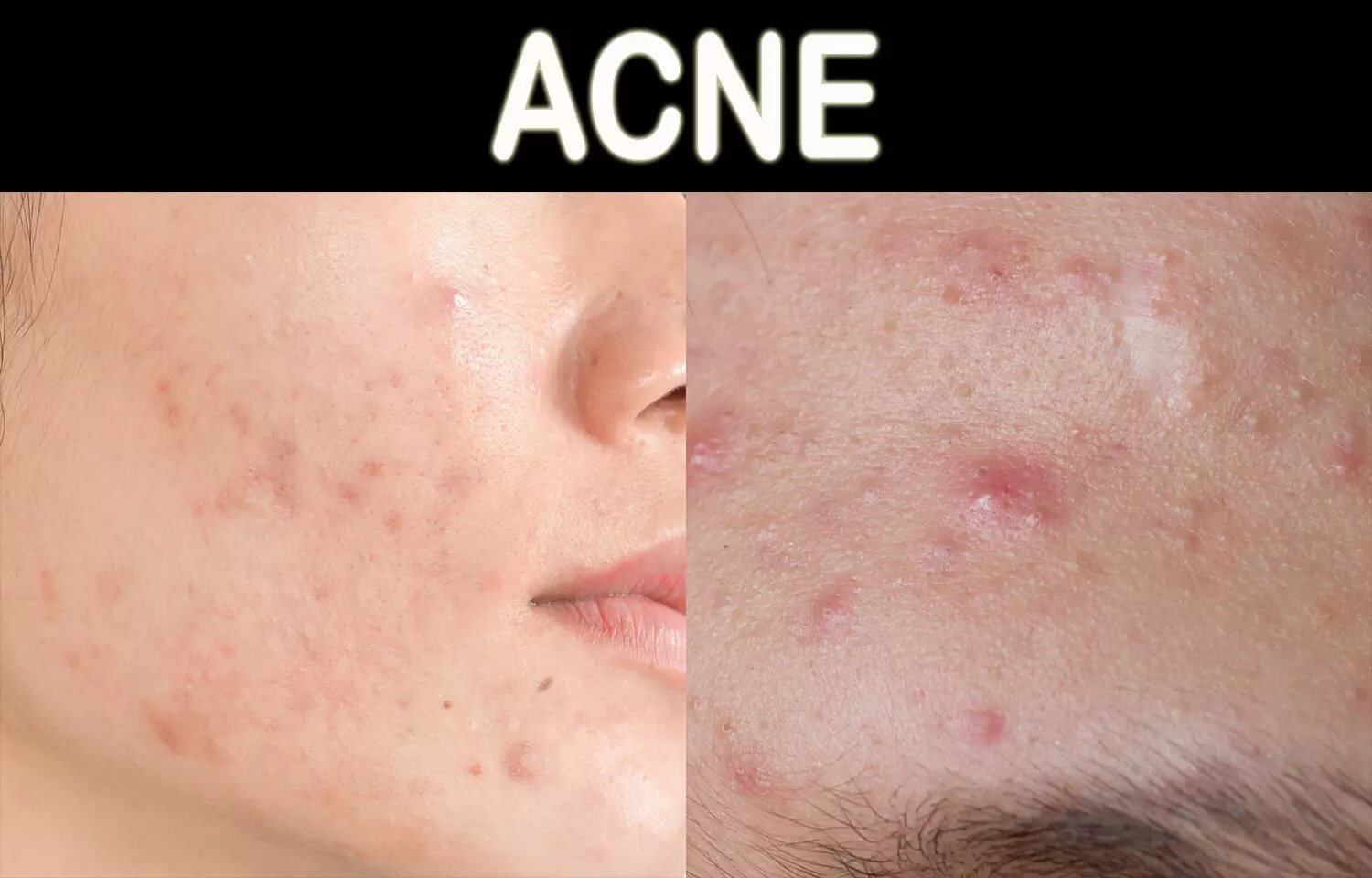 Iowa: Women with hormonal intrauterine devices (IUDs) are significantly more likely to be diagnosed with acne vulgaris following the implantation versus those with non-hormonal copper IUD implantation, reveals a recent study. The study was published in the Journal of the American Academy of Dermatology on 24 February 2022.
10.4% of American women aged 15 to 49 years use long-acting contraceptives, often in the form of hormonal IUDs. Hormonal IUDs use levonorgestrel to prevent pregnancy. Levonorgestrel is androgenic and may contribute to diseases and symptoms influenced by androgens. IUDs are shown to be associated with cases of new and worsening acne vulgaris, but there is no establishment of levonorgestrel-specific risk of adverse dermatologic conditions.
Against the above backdrop, Ananya Munjal, Department of Dermatology, University of Iowa Carver College of Medicine, Iowa, and colleagues aimed to evaluate the associations between hormonal IUDs and adverse dermatologic events.
For this purpose, the researchers extracted data from the medical records of patients at the University of Iowa Hospitals and Clinics and analyzed using databases in TriNetX, a health research network. They designed a retrospective cohort study using women with levonorgestrel IUDs as determined based on International Classification of Diseases, ninth or tenth revision, codes, in whom the dermatologic conditions of acne vulgaris (L70), rosacea (L71), androgenic alopecia (L64), and hirsutism (L68) subsequently developed within 1 year of implantation between January 1, 2010, and January 1, 2020.
This cohort was compared with nonhormonal copper IUDs in whom these conditions developed within the same interval. Those with instances of these dermatologic conditions within 1 year prior to IUD insertion were not included. The study included a total of 1224 women aged 18 to 60 years, and new instances of dermatologic conditions were compared between women with hormonal IUDs and those with nonhormonal IUDs.
Key findings of the study include:
The odds ratios (ORs) for the instances of dermatologic conditions after hormonal IUD implantation were as follows: acne vulgaris, OR ¼ 2.514; hirsutism, OR ¼ 0.446; rosacea, OR ¼ 0.376; and androgenic alopecia, OR ¼ 0.109.
The cohort's demographics showed a significantly increased risk of the development of acne vulgaris after hormonal IUD implantation.
"These results demonstrated a positive association between hormonal IUD implantation and acne vulgaris and negative associations between hormonal IUD implantation and hirsutism, alopecia, and rosacea versus incidences of these dermatologic conditions in women with nonhormonal copper IUDs," wrote the authors.
"The risk of acne vulgaris development after hormonal IUD implantation decreased with increasing age. Understanding hormonal interplays associated with levonorgestrel may assist in the risk assessment of dermatologic complications and guide contraceptive choices."
Reference:
The study titled, "Correlations between hormonal intrauterine devices and androgenic skin conditions: A retrospective cohort study," was published in the Journal of the American Academy of Dermatology.
DOI: https://doi.org/10.1016/j.jaad.2022.01.023
KEYWORDS: Journal of the American Academy of Dermatology, acne vulgaris, alopecia, androgenic, hirsutism, intrauterine device, levonorgestrel, progesterone, rosacea, hormonal, Ananya Munjal, skin condition, IUD, acne
Source : Journal of the American Academy of Dermatology MSc. Biotechnology
Medha Baranwal joined Medical Dialogues as an Editor in 2018 for Speciality Medical Dialogues. She covers several medical specialties including Cardiac Sciences, Dentistry, Diabetes and Endo, Diagnostics, ENT, Gastroenterology, Neurosciences, and Radiology. She has completed her Bachelors in Biomedical Sciences from DU and then pursued Masters in Biotechnology from Amity University. She has a working experience of 5 years in the field of medical research writing, scientific writing, content writing, and content management. She can be contacted at  editorial@medicaldialogues.in. Contact no. 011-43720751