How safe and effective are systemic antipsoriatic drugs in elderly, reveals JAMA study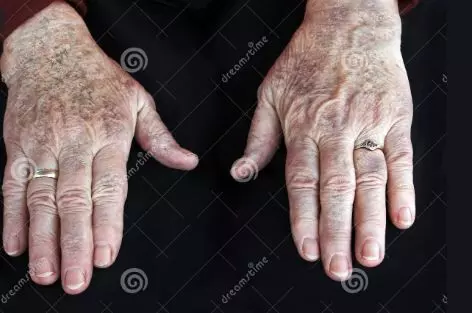 Age alone should not be a limiting factor in psoriasis management but Awareness of comorbidities and concomitant medication use is very important, as well as appropriate dosing and frequent laboratory and clinical monitoring, a new study suggested. A new systematic review and meta-analysis analysis reveals effectiveness and safety of various systematic therapies used for psoriasis management in elderly.

The findings of the study have been published in the JAMA Dermatology.
Disease management in older adults (aged 65 years) with psoriasis can be challenging owing to patient-related factors and the lack of scientific guidance owing to the disproportional exclusion of older adults in clinical trials.
Psoriasis is an immune-mediated inflammatory disease associated with significant morbidity. Owing to the chronic course of psoriasis and aging of the world population, older patients with psoriasis constitute a large and growing population.
Although many studies focus on the effectiveness and safety of systemic antipsoriatic therapies in the general population, their effectiveness in older adults with psoriasis has not been systematically assessed.
A systematic review was conducted by Marieke E. C. van Winden, from the Department of Dermatology, Radboud University, Netherlands, to provide an overview of the literature on the effectiveness and safety of systemic antipsoriatic therapies in older adults(65 years or older).
This systematic review was conducted and reported according to the Cochrane Handbook for Systematic Reviews and the Preferred Reporting Items for Systematic Reviews and Meta-analyses (PRISMA) reporting guidelines. A systematic literature search was conducted in Embase, MEDLINE, and the Cochrane Central Register of Controlled Trials (CENTRAL) for data.
The primary outcome measure was the efficacy or effectiveness (for readability, hereinafter both are denoted as effectiveness), evaluated by the percentage of older adults achieving a reduction of 75% in the Psoriasis Area and Severity Index (PASI75) at weeks 12 to 16. Secondary outcome measures were PASI50, PASI90, and PASI100 at weeks 12 to 16 and long-term effectiveness, as well as treatment-related safety and tolerability profiles.
On analysis, the following facts are revealed.
The initial search yielded 11 096 results, of which 31 unique articles with 39 561 patients were included in analysis.
Overall, limited data were available per systemic agent, and the overall quality of the included studies on conventional systemic therapies was low.
At the end of the induction phase (12-16 weeks after the start of treatment), a reduction of 75% in Psoriasis Area and Severity Index was achieved in 49% of 74 methotrexate sodium users 65 years or older, 46% to 52.6% of 178 older cyclosporin users, 27% to 47.8% of 108 older acitretin users, 15.6% to 64% of 256 etanercept users 65 years or older, 66.7% to 93% of 43 infliximab users 65 years or older, 60.7% to 65% of 100 adalimumab users 65 years or older, 56.5% of 46 ustekinumab users 65 years or older, and 86.4% of 67 secukinumab users 65 years or older.
Effectiveness of acitretin, etanercept, adalimumab, and secukinumab appeared not to be associated with age;
Studies regarding other systemic antipsoriatic therapies did not provide age group comparisons.
Older age was significantly associated with renal function deterioration in cyclosporin users and with lymphopenia in fumaric acid esters users (hazard ratio, 2.42; 95% CI, 1.65-3.55; P < .001).
Infections were the most frequently reported adverse event in patients 65 years or older using biologics, but no significant association with age was found.
"Age alone should not be a limiting factor in psoriasis management. The available studies have demonstrated that response to several systemic therapies is not influenced by age. Results on safety are scarce but appear to be limited to a higher chance of laboratory abnormalities and (mild) infections. Appropriate monitoring of physical and laboratory changes is essential in this patient group, as well as dose adjustments when indicated." concluded the authors.
For the full article click on the link: 10.1001/jamadermatol.2020.2311
Primary source: JAMA Dermatology
Source : JAMA Dermatology