Probiotics show promise in atopic dermatitis in children; finds study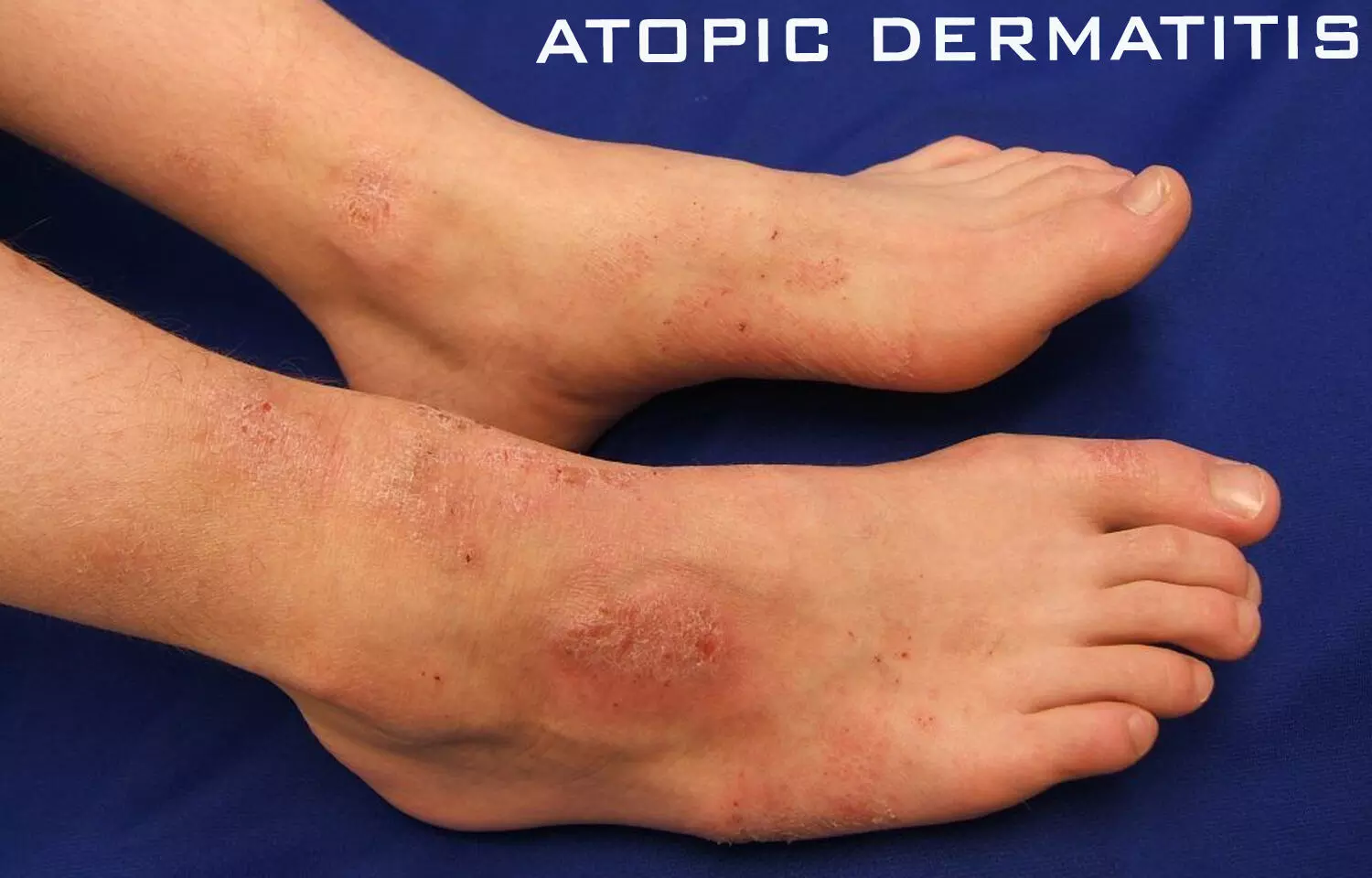 Oral probiotics can reduce risk of atopic dermatitis in children with a familial history , suggests recent study findings published in Archives of Medical Science.

Probiotics are live microorganisms that, when administered in sufficient amounts, confer health benefits on the host. They barricade the epithelium and mucosal surfaces in the intestine, thereby preventing the adherence and invasion of pathogens . After birth the host receives primary microbial stimulus through the installation of gut microbiota or through exposure to specific bacterial strains. The establishment of microbial flora in the early postnatal period activates the innate and adaptive immune system, and the uninterrupted microbial stimulus serves to mature the gut mucosal immune system. Early compromised microbial stimulus may lead to reduced intestinal surface area, incoordination and alteration in the mucosal intermediary metabolism, a sensitive mucosal barrier, and a secretory mucosal IgA system. An imbalance in Th1/ Th2 immune response has been related to the pathogenesis of allergic diseases . Probiotics contribute to regulating allergic hypersensitivity reactions by suppressing the Th2 mediated response that helps in balancing Th1/ Th2 immune responses and by increasing Treg mediated immune responses .
Atopic dermatitis, commonly called eczema, is a chronic inflammatory skin disease characterized by dry, itchy skin and rashes. The disease is most common in children and is linked to an increased risk of developing asthma, hay fever and food allergy. While available treatments can help manage eczema symptoms, current options can be costly, and many require multiple daily applications.
With this in view,a research team , from the First Affiliated Hospital of Dalian Medical University and the 960 Hospital of the People's Liberation Army (PLA), both in China, sought to understand the potential preventative impact of the use of probiotics in infants.
For the study population,they recruited the parents of 396 full-term infants, and divided the enrollees into three equally sized groups. Infants in the first group (Group A) were those without a family history of AD.Those newborns were breastfed and were not given a probiotic. The other 2 groups (Groups B and C) were made up of infants with a family history of AD. The infants in both groups were breastfed, but those in Group C were also given an orally administered probiotic.
Data analysis brought forth the following interesting facts.
· Infants in Group B–those with a family history of AD who were not administered a probiotic–had the highest incidence of AD at 3 months, 4-6 months, and 7-36 months). Those subjects also had the highest SCORAD symptom scores.
· Enrollees in Group C fared better. They had lower rates of AD at 4-6 months and 7-36 months, and their SCORAD scores were lower at months 0-3 and 4-6.
· IgE and IL-4 levels were higher in children in Group B compared to infants in groups A and C at 36 months.
"These observations suggest that probiotics could inhibit the high sensitivity state of the body and reduce the tendency of AD to occur, which means that probiotics might play a preventative role in the occurrence of other diseases such as allergic rhinitis and allergies asthma," the authors opined.
For full article follow the link: "Clinical study on prevention of atopic dermatitis by oral administration of probiotics in infants
Primary source: Archives of Medical Science
Source : Archives of Medical Science