Risankizumab superior to ustekinumab for treating plaque psoriasis: JAMA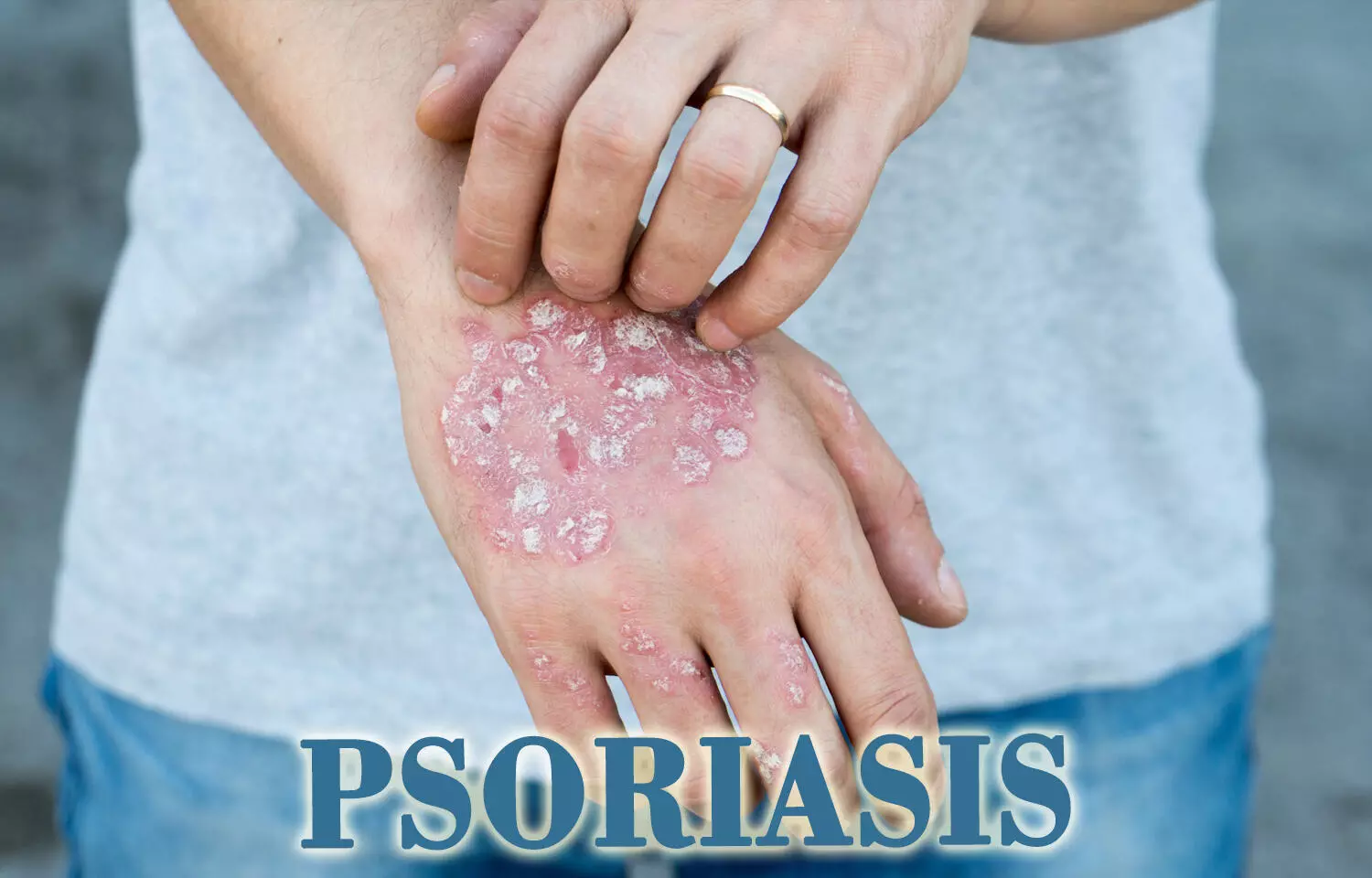 USA: Treatment of plaque psoriasis patients with risankizumab improved symptoms, health-related quality of life, and reduced psychological distress, according to a recent study in the JAMA Dermatology. These are the findings from UltIMMa-1 and UltIMMa-2 randomized clinical trials.

According to the authors, the interleukin (IL)-23 inhibitor yielded significant positive outcomes as compared to ustekinumab and placebo

Plaque psoriasis, a chronic autoimmune condition, affects about 1% and 4% of the population in developed countries. It is characterized by inflamed and thick skin patches covered with silvery and dry scales (plaques). They are typically accompanied by itching, burning sensation, and pain. Their visual appearance may lead to psychological distress, a sense of stigmatization, social isolation, and embarrassment in the patient. This may affect daily activities, work, and in turn health-related quality of life (HRQL). So, demonstrating the value of therapies from a patient's perspective becomes important for patient-centered care.
Risankizumab (an interleukin -23 inhibitor) is a novel humanized IgG1 monoclonal antibody approved in the US and Europe. Matthias Augustin, University Medical Center Hamburg, Hamburg, Germany, and colleagues compared patient-reported outcomes (PROs) in patients with moderate to severe psoriasis, treated with risankizumab vs ustekinumab and placebo in psoriasis symptoms, health-related quality of life (HRQL), and mental health among patients with moderate to severe psoriasis.
The UltIMMa-1 and UltIMMa-2 studies were replicate 52-week, phase 3, double-blind, placebo-controlled and active comparator-controlled trials that were conducted in 139 sites—which included hospitals, academic medical centers, clinical research units, and private practices.

It included adult patients with a body surface area (BSA) involvement of ≥10%, Psoriasis Area Severity Index (PASI) scores of ≥12, and static Physician's Global Assessment (sPGA) scores of ≥3. In both the trials the patients were randomly assigned 3:1:1 to receive 150 mg of risankizumab, 45 mg or 90 mg for 52 weeks, or a matching placebo for 16 weeks, which was then followed by risankizumab.
The researchers analyzed a total of 997 patients (mean age 47.2-47.8 across all arms; 68.3%-73.0% were men). The patient characteristics and patient-reported outcomes (PROs) were consistent at baseline.
Key findings of the study include:
At week 16, a significantly greater proportion of patients treated with risankizumab than those treated with ustekinumab or placebo achieved PSS = 0, indicating no psoriasis symptoms (30.3%, 15.1%, 1.0%), and DLQI = 0 or 1 indicating no impact on skin-related HRQL (66.2%, 44.7%, 6.0%).
Significantly greater proportions of patients treated with risankizumab achieved minimally clinically important difference (MCID) than ustekinumab or placebo for DLQI (94.5%, 85.1%, 35.6%), EQ-5D-5L (41.7% vs 31.5% vs 19.0%), and HADS (anxiety: 69.1% vs 57.1% vs 35.9%; depression: 71.1% vs 60.4% vs 37.1%).
At week 52, improvements in patients treated with risankizumab compared with those treated with ustekinumab were sustained for PSS, DLQI, and EQ-5D-5L.
"Risankizumab was superior to ustekinumab in reducing and potentially eliminating psoriasis symptoms as well as reducing psychological distress in patients with moderate to severe chronic plaque psoriasis. In addition, compared with ustekinumab, risankizumab demonstrated substantially greater improvements in quality of life for this patient population with a quick onset of benefits and sustained long-term effects," wrote the authors.

"These findings may further raise standards for treatments and provide promising outcomes for patients suffering from moderate to severe chronic plaque psoriasis," they concluded.
The study, "Effect of Risankizumab on Patient-Reported Outcomes in Moderate to Severe Psoriasis: The UltIMMa-1 and UltIMMa-2 Randomized Clinical Trials" was published online in JAMA Dermatology.
DOI: https://jamanetwork.com/journals/jamadermatology/fullarticle/2771625
Source : JAMA Dermatology