Smoking may be associated with alopecia areata, reveals study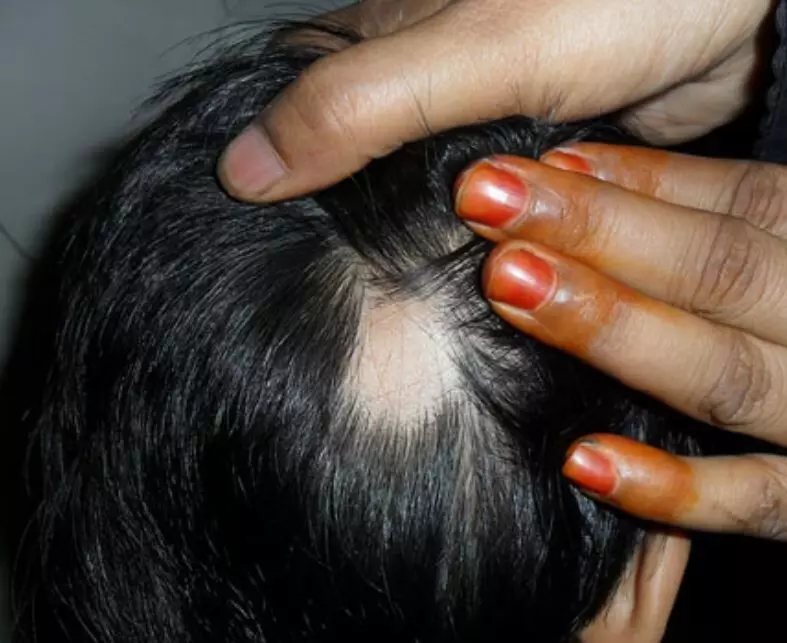 Israel: A recent study in the International Journal of Dermatology has pointed out an association between smoking and alopecia areata (AA). The association may be related to changes in the cytokine milieu and the increase in free radicals induced by smoking which result in loss of immune privilege at the follicles
The researchers however add that there is a need for further well-designed studies to elucidate the effects of smoking and to find additional risk factors for alopecia areata.
Alopecia areata is an autoimmune disorder characterized by nonscarring hair loss. The etiology behind it is not fully understood however immune system is known to play an important part in its pathogenesis. Cigarette smoking is shown to decrease the levels of anti-inflammatory cytokines and increase the level of proinflammatory cytokines. Considering this, Israel Khanimov from Sackler Faculty of Medicine, Tel Aviv University, Tel Aviv, Israel aimed to investigate the association between cigarette smoking and AA in a systematic review and meta-analysis.
Dr. Khanimov searched the online databases and included studies that included both patients with AA and controls. The initial search generated 1,005 results, of which six studies (303,610 patients with AA and 5,372,917 controls) met the inclusion criteria. The number of female patients was132,068 (43.5%) among patients with AA and 2,356,659(43.9%) among patients without.
The study yielded the following findings:
Two of the studies (Lee 2019, Shin 2020) showed a statistically significant higher prevalence of smokers among patients with AA.
Meta-analysis showed an association between ever smoking and AA, with a pooled OR of 1.12.
There was no evidence of publication bias according to the funnel plot and Egger's regression test.
Association was also found in a subgroup analysis that investigated current smoking (OR 1.14); however, data were available in only two studies (Lee 2019, Dai 2020).
The association between smoking and AA has recently been investigated by Dai et al. They found that current smokers had a higher risk of incident AA than never smokers (adjusted hazard ratio 1.88) and a trend toward increased risk with increasing numbers of years of smoking and cumulative pack-years.
"Despite these findings, the exact mechanism by which cigarette smoking influences hair follicles remains uncertain, and various theories have been proposed," wrote the author.

Smoking substantially influences both humoral and cell-mediated immune responses. As a result, several medical conditions have been found to be associated with chronic exposure to cigarette smoke. Smoking was shown to induce the release of various cytokines, including TNF-a, interleukin (IL)-1, and IL6, he explained.
"An association was found between smoking and AA. Further well-designed studies are warranted to elucidate the effect of smoking and to find additional risk factors for alopecia areata," he concluded.
Reference:
The study titled, "Association between smoking and alopecia areata: a systematic review and meta-analysis," is published in the International Journal of Dermatology.
DOI: https://onlinelibrary.wiley.com/doi/full/10.1111/ijd.15898
Source : International Journal of Dermatology