Some Dietary Supplements may induce development of Acne, finds study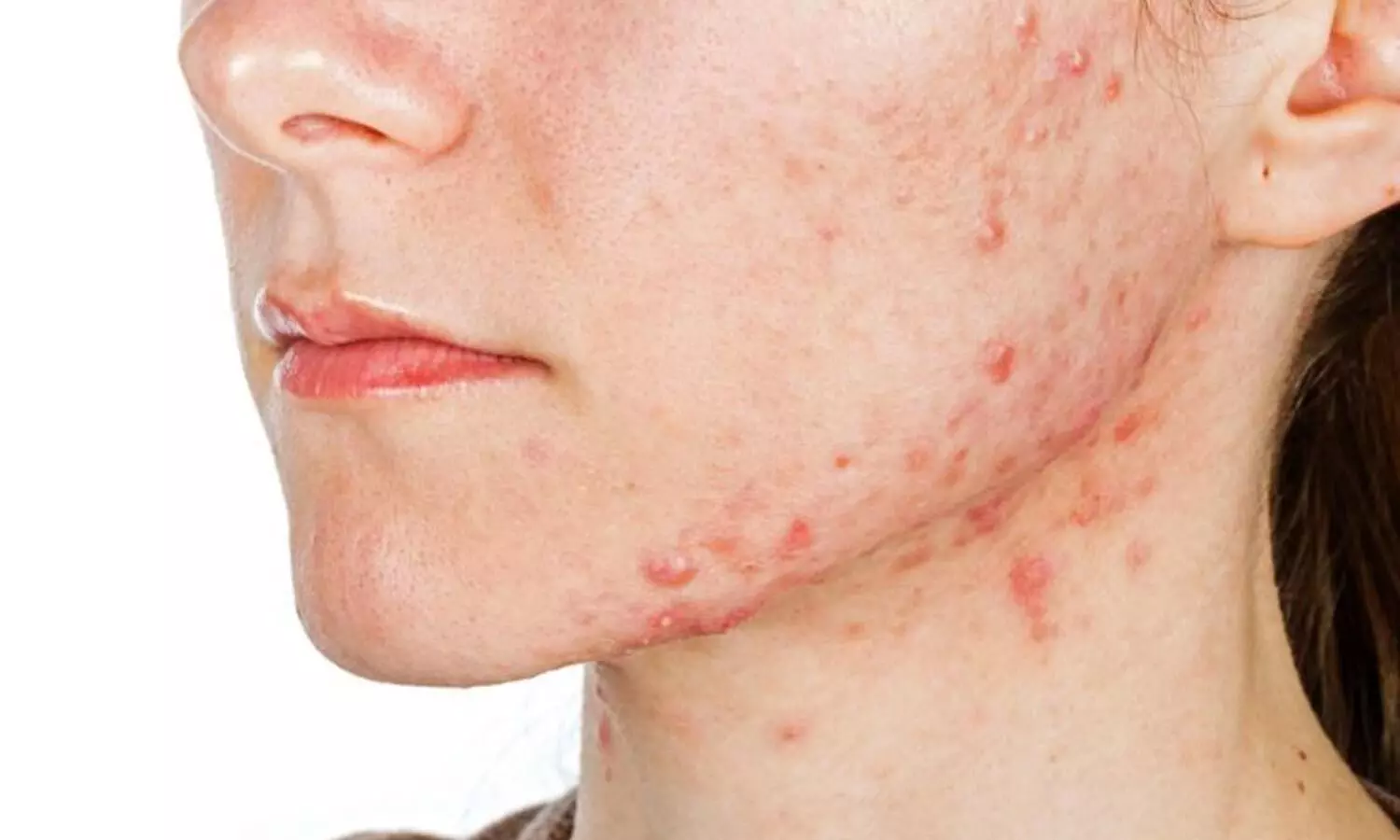 In a recent review published in the Dermatology Online Journal, researchers have associated certain dietary supplements linked to acne, including those containing vitamins B6/B12, iodine, and whey, as well as "muscle building supplements" that may be contaminated with anabolic-androgenic steroids. Further they observed that acne linked to dietary supplements generally resolves following supplement discontinuation.

It is very well documented that dietary supplements are now widely used, with reports indicating that approximately half of U.S. adults report using dietary supplements. But it is very much neglected in the medical history of an acne patient, both by the patient as well as the physician.
Acne may be caused by a number of prescription medications and for clinicians treating acne it is important to obtain an accurate medication history.
Supporting the fact that onset of acne is linked with certain dietary supplements, the reviewers highlighted a case series where acne resolved completely following discontinuation of supplement use. These included vitamins and dietary ingredients that may seem innocuous from the standpoint of the consumer or physician.
In some cases, supplements have ingredients in common with the aforementioned acne-inducing drugs, such as iodine-containing vitamin . Vitamin B6, vitamin B12, and whey protein supplements have also been linked to acne . In addition, the FDA has reported many cases of adulteration of supplements with steroids or steroid like-substances.
The authors opined that the mechanism of action of drug-induced acne appears to be specific to the causative drug and in many cases remains unclear. Clinically, the skin findings in cases of drug-induced acne resemble acne, although some describe a monomorphous appearance or a more widespread distribution. The medical history is typically notable for sudden onset, along with a medical history of drug intake, and resolution following medication withdrawal .
Focusing on the clinical findings reported in supplement-induced acne, along with the specific mechanisms of action, known or hypothesized, the reviewers put forth the following key facts.
Vitamin B6/B12
Supplementation with high doses of vitamins B6 and B12(more than 5-10mg per week or use for long periods ) have been reported to worsen existing acne, with more reports in females than males.
Acne that develops after intramuscular injection or oral vitamin B supplementation tends to appear as monomorphic facial papulopustules, mainly on the chin and forehead, or as widespread papules.
Acne related to vitamin B6 and B12 could be similar to isoniazid acne, which results from slow inactivation of the drug . It has been shown that anaerobe metabolism of Propionibacterium acnes depends on B12, and that supplementing P. acnes cultures with B12 increases porphyrin synthesis, which causes inflammation in acne . Another theory is that iodine or sorbitol found in B12 ampoules, play a role in B12-induced acne .
Iodine
The link between iodine and acne is widely reported . Iodine can produce acneiform eruptions and exacerbate existing acne.
The potential link between acne and dairy consumption in some patients may be related to the iodine content of milk.
Acne resolved in all cases once kelp supplementation was discontinued.
Whey protein
A strongly positive correlation has emerged recently between acne and protein-calorie supplements with a rise in the use of whey protein supplements for bodybuilding among adolescents.
Anabolic-androgenic steroid
Anabolic-androgenic steroids are believed to promote acne by increasing skin surface lipids, the free fatty acid and cholesterol content of these lipids, and the density of P. acnes on the skin.
There is a common effect of AAS use on bodybuilders.
"As this review indicates, the link between acne and dietary supplements is well described. It is therefore important for physicians to directly ask acne patients about the use of any dietary supplements." Wrote the team.
For full article click on the link: . https://escholarship.org/uc/item/9rp7t2p2.
Primary source: Dermatology Online Journal
Source : Dermatology Online Journal