Topical Cream Wynzora launched for plaque psoriasis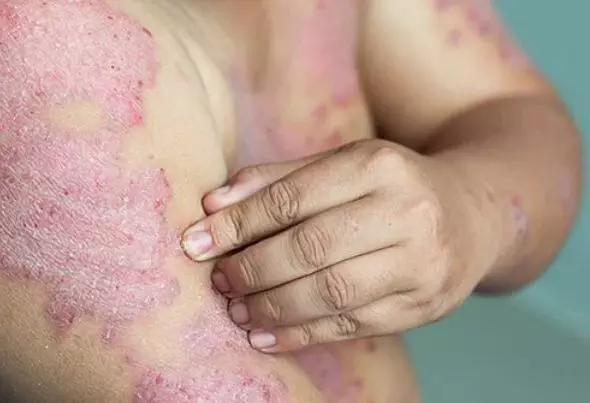 A joint accouncement from EPI Health and MC2 Therapeutics on July 19, 2021 has confirmed the commercial launch of Wynzora® Cream in the market.
The cream, advocated for topical treatment of plaque psoriasis in adults 18 years of age or older, is composed of calcipotriene and betamethasone dipropionate (w/w 0.005%/0.064%) .The accouncement came just after the Wynzora® Cream demonstrated a unique combination of compelling clinical efficacy, a favorable safety profile and high convenience in the phase 3 trials conducted at multiple sites in the US.
The negative impact of plaque psoriasis on people's lives can be immense as it affects the appearance of the skin with red, scaly plaques. The appearance of flares of psoriasis can be unpredictable and affects people of all ages. With a reported prevalence of 2-4% of the population psoriasis constitutes a serious health problem with more than 100 million individuals affected worldwide. Previous research has shown that for 95% of adult psoriasis patients in the US, a topical therapy is the first-line therapy used.also,More than 90% of patients receiving treatment use topical drugs.

Wynzora is the first and only water-based cream that uses PAD™ technology to help optimize the treatment of plaque psoriasis . This innovative technology uniquely enables stability of both calcipotriene and betamethasone dipropionate in a convenient-to-use aqueous formulation. Wynzora® Cream was uniquely designed to provide patients a new treatment option in their daily routines by combining the three essentials of a topical therapy in one single product: high efficacy, a favorable safety profile and convenience of use.
In the words of Mr. Donofrio, President of EPI Health , "Calcipotriene and betamethasone dipropionate are well-established molecules for the treatment of plaque psoriasis, with proven efficacy, safety and tolerability. Until now they could not be combined into an aqueous cream, which is less greasy and more user-friendly than other formulations. "As a leader in Dermatology, expanding our portfolio to help address some of the issues faced by almost 8 million people 2 in the US with psoriasis aligns with our mission to provide safe, beneficial, and effective medications, such as Wynzora®, to the dermatology community."
When measured on a 50-point treatment convenience scale, patients rated Wynzora at 84% on ease of application, non-greasy application, and minimal disruption of daily routine among other measures.
For full article follow the link: EPI Health and MC2 Therapeutics announces US launch of Wynzora® Cream for plaque psoriasis (calcipotriene and betamethasone dipropionate w/w 0.005%/0.064%). News release. Accessed July 19, 2021.
SOURCE EPI Health; MC2 Therapeutics
Source : Press Release