Treatment of diabetes by obesity management: ADA Guideline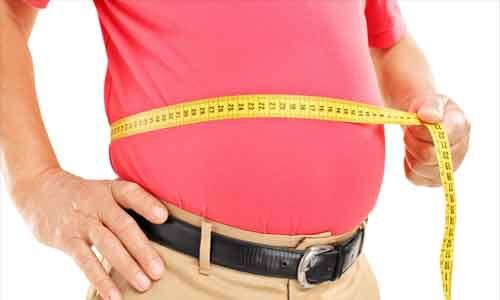 USA: The American Diabetes Association (ADA) has released "Standards of Medical Care in Diabetes" which includes the ADA's current clinical practice recommendations. It is intended to provide the components of diabetes care, general treatment goals and guidelines, and tools to evaluate quality of care. The guideline is published in the journal Diabetes Care.

The goal of this section of the guideline is to provide evidence-based recommendations for obesity management, including dietary, behavioral, pharmacologic, and surgical interventions, in patients with type 2 diabetes. This section focuses on obesity management in adults.

Assessment
Recommendations
Use patient-centered, nonjudgmental language that fosters collaboration between patients and providers, including people-first language.
Measure height and weight and calculate BMI at annual visits or more frequently. Assess weight trajectory to inform treatment considerations.
Based on clinical considerations, such as the presence of comorbid heart failure or significant unexplained weight gain or loss, weight may need to be monitored and evaluated more frequently. If deterioration of medical status is associated with significant weight gain or loss, inpatient evaluation should be considered, especially focused on associations between medication use, food intake, and glycemic status.
Accommodations should be made to provide privacy during weighing.
Diet, Physical Activity, and Behavioral Therapy
Recommendations
Diet, physical activity, and behavioral therapy designed to achieve and maintain ≥5% weight loss is recommended for most patients with type 2 diabetes who have overweight or obesity and are ready to achieve weight loss. Greater benefits in control of diabetes and cardiovascular risk may be gained from even greater weight loss.
Such interventions should include a high frequency of counseling (≥16 sessions in 6 months) and focus on dietary changes, physical activity, and behavioral strategies to achieve a 500–750 kcal/day energy deficit.
An individual's preferences, motivation, and life circumstances should be considered, along with medical status, when weight loss interventions are recommended.
Behavioral changes that create an energy deficit, regardless of macronutrient composition, will result in weight loss. Dietary recommendations should be individualized to the patient's preferences and nutritional needs.
Evaluate systemic, structural, and socioeconomic factors that may impact dietary patterns and food choices, such as food insecurity and hunger, access to healthful food options, cultural circumstances, and social determinants of health.
For patients who achieve short-term weight-loss goals, long-term (≥1 year) weight-maintenance programs are recommended when available. Such programs should, at minimum, provide monthly contact and support, recommend ongoing monitoring of body weight (weekly or more frequently) and other self-monitoring strategies, and encourage high levels of physical activity (200–300 min/week).
Short-term dietary intervention using structured, very-low-calorie diets (800–1,000 kcal/day) may be prescribed for carefully selected patients by trained practitioners in medical settings with close monitoring. Long-term, comprehensive weight-maintenance strategies and counseling should be integrated to maintain weight loss.