Adjuvant Therapy with Dapagliflozin bests Insulin Dose Escalation in Diabetes: Study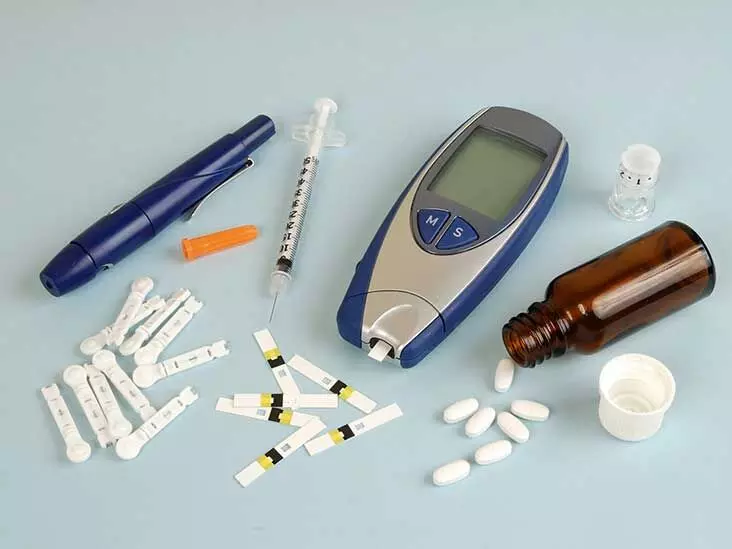 Nearly 1 in 4 patients with type 2 diabetes mellitus eventually require insulin therapy because of progressive deterioration of glycemic control. A recent study suggests that dapagliflozin therapy significantly improve diabetes outcomes when used as an adjuvant therapy with insulin. The study findings were published in the Diabetic Research and Clinical Practice on April 29, 2021.

Dapagliflozin, a competitive and highly selective inhibitor of sodium-glucose cotransporter 2 reduces renal glucose reabsorption, increases renal glucose excretion and reduces hyperglycemia in a dose-dependent manner. Because dapagliflozin acts independently of insulin, it may provide additional glycemic control when used with insulin. Therefore, researchers of the Seoul National University College of Medicine and Seoul National University Bundang Hospital, Seongnam, South Korea, conducted a study to assess the efficacy and tolerability of adjunct therapy with a sodium-glucose cotransporter-2 inhibitor, dapagliflozin, compared with insulin escalation for patients with uncontrolled type 2 diabetes on current insulin therapy.
It was a 12-month retrospective case-control study of patients with glycated haemoglobin (HbA1c) > 7% on insulin therapy. At baseline, the patients were randomised to receive add-on therapy with dapagliflozin (10 mg once daily) (study group) or titrated increases of their existing insulin dose by a mean of 21.6% (control group). The major outcome assessed was the change in HbA1c after 12 months. The researchers also assessed the changes in fasting plasma glucose, postprandial 2-h glucose levels, insulin requirements, and body weight.
Key findings of the study were:
After 12 months, the researchers found that the reduction in HbA1c was significantly greater in the dapagliflozin group than in the control group (from 8.9 ± 1.2% to 8.0 ± 1.0% vs 9.1 ± 1.2% to 8.7 ± 1.5%, respectively).
However, they noted that the results for fasting plasma glucose and postprandial 2-h glucose were similar.
They also found that dapagliflozin therapy significantly reduced systolic blood pressure (−4.7 mmHg) and body weight (−1.4 kg) but, body weight increased by 0.6 kg in the control group.
They observed fewer hypoglycemic events in the study group than in the control group (18.5% vs 32.6%).
They also noted that daily insulin escalation eventually increased in the control group and decreased in the dapagliflozin group.
The authors concluded, "As an adjunct to insulin therapy, dapagliflozin therapy significantly improved glycemic control, with the clinical advantages of weight loss, insulin sparing, and less hypoglycemia."
For further information:
Article Source :
Diabetic Research and Clinical Practice