Artificial pancreas can prevent dangerously low blood sugar in people with T1D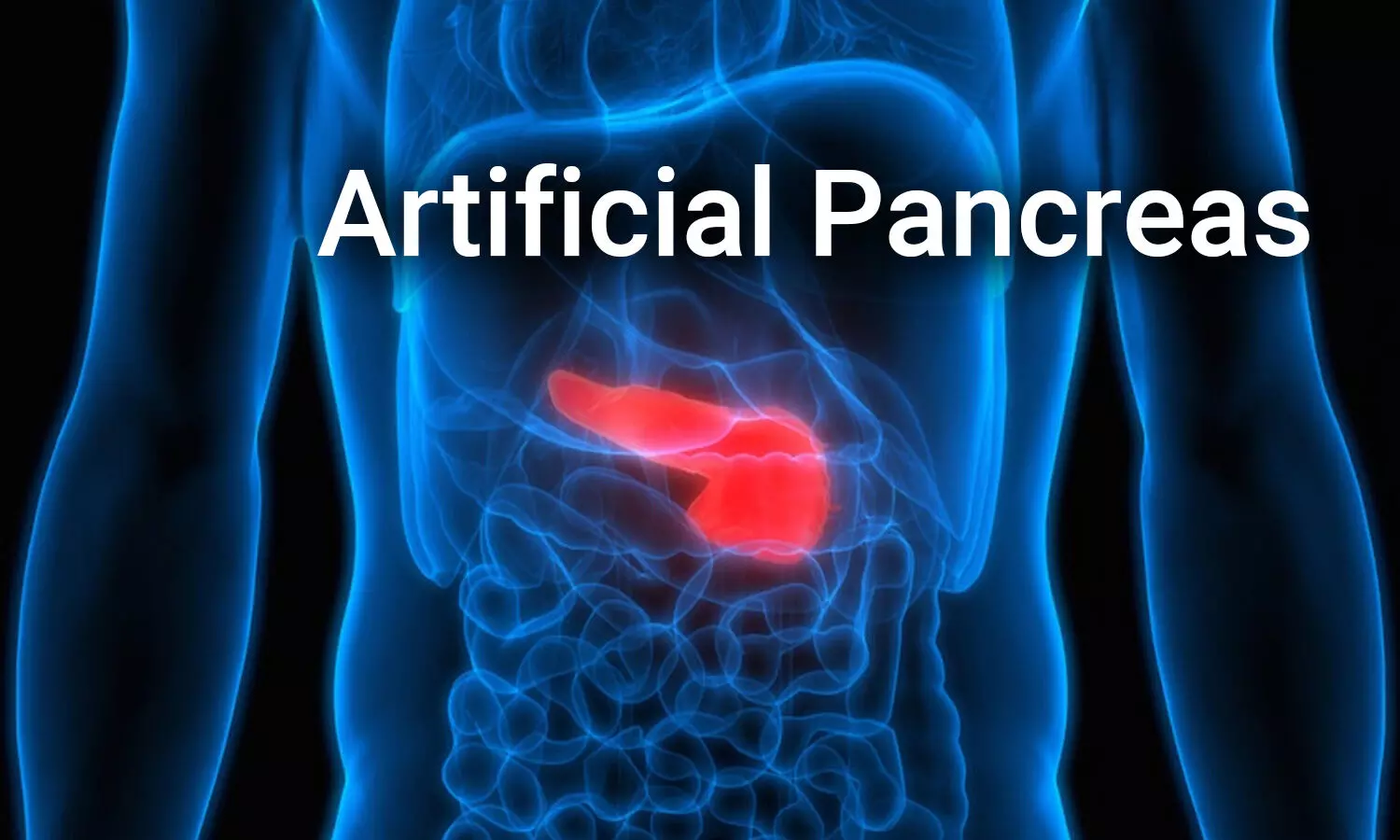 WASHINGTON--A new artificial pancreas system can prevent hypoglycemia--episodes of dangerously low blood sugar--during and after heavy exercise in people with type 1 diabetes, according to a small study published in the Endocrine Society's Journal of Clinical Endocrinology & Metabolism.

Despite advances in treatment, blood sugar control in type 1 diabetes remains challenging. The artificial pancreas has the potential to automate much of the continuous work people with type 1 diabetes do to control their blood glucose levels, but exercise-related hypoglycemia is a major obstacle.
In Type 1 diabetes patients have to walk a tightrope, maintaining blood sugar concentrations close to the nondiabetic range without taking undue risk of hypoglycemia. While maintaining (a mean blood glucose less than 154 mg/dl) reduces the risk for complications including blindness, kidney failure, peripheral nerve damage, myocardial infarctions, and stroke, and for death but reaching this glucose control target is very difficult, and most patients are not able to do so.
"Our new artificial pancreas system with a coordinated eating carbohydrate recommendation is both safe and effective in avoiding hypoglycemia and maintaining blood sugar control during and after heavy physical exercise in people with type 1 diabetes," said the study's corresponding author, Marga Giménez, M.D., Ph.D. of the Hospital Clínic de Barcelona in Barcelona, Spain. "Although exercise provides many health benefits, it has unpredictable effects on blood sugar control, making it difficult for people with type 1 diabetes to exercise daily. The artificial pancreas is emerging as the most promising treatment for managing type 1 diabetes, but exercise-related hypoglycemia remains a challenge."
The researchers tested their new artificial pancreas system on 10 adults with type 1 diabetes during an in-hospital clinical trial, measuring their blood sugar during and three hours after exercise. They found that the artificial pancreas system performed well and was safe during and after heavy exercise in people with type 1 diabetes in comparison with standard therapy.
For further reference on to:
Source : Journal of Clinical Endocrinology & Metabolism Dr Kamal Kant Kohli-MBBS, DTCD- a chest specialist with more than 30 years of practice and a flair for writing clinical articles, Dr Kamal Kant Kohli joined Medical Dialogues as an Editor-in-Chief for the Speciality Medical Dialogues section. Besides writing articles, as an editor, he proofreads and verifies all the medical content published on Medical Dialogues including those coming from journals, studies,medical conferences,guidelines etc. Before Joining Medical Dialogues, he has served at important positions in the medical industry in India including as the Hony. Secretary of the Delhi Medical Association as well as the chairman of Anti-Quackery Committee in Delhi and worked with other Medical Councils in India. Email: editorial@medicaldialogues.in. Contact no. 011-43720751