Cardamom good for glucose metabolism, lowers HbA1C, finds study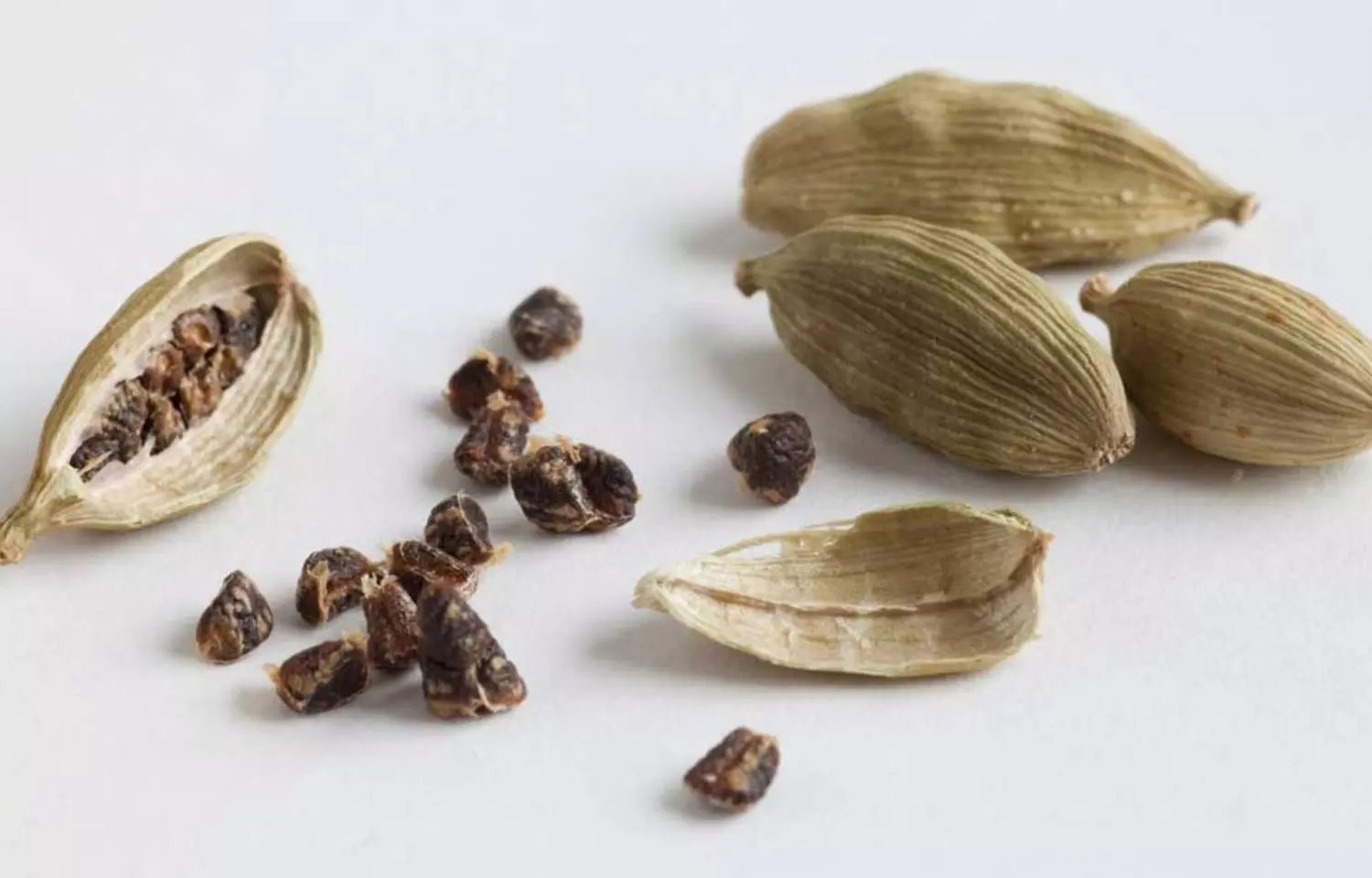 Iran: Findings from a recent study in the journal Diabetes & Metabolic Syndrome: Clinical Research & Reviews have suggested that cardamom may enhance metabolism of glucose. Daily cardamom supplementation showed significant improvement in HOMA-IR and HbA1C.
There was however, no significant effect of daily cardamom supplementation on BMI, weight, fasting blood sugar (FBS), insulin, waist circumference (WC), and quantitative insulin-sensitivity check index (QUICKI).
Cardamom also known as "queen of spice" and due to its poly phenolic content seemed to be an anti-diabetic agent. Recent studies have reported controversial results related to its effect on metabolic factors. Therefore in the meta-analysis, Ghazaleh Nameni, Department of Nutrition, School of Public Health, Iran University of Medical Sciences, Tehran, Iran, and colleagues aimed to investigate the effect of cardamom supplementation on glycemic indices and weight profile of randomized controlled clinical trials (RCTs).
For this purpose, the researchers performed a wide search of online databases for all relevant literature published up to May 2021. Search strategy included: [HbA1C, Blood Sugar, glycemic index, insulin, glucose tolerance test, insulin sensitivity, insulin resistance, BMI, body weight, body composition, waist circumferences] added to searched queries based on scientific Mesh terms.
Those RCTs that reported the effect of cardamom on glycemic and weight indices were included, Studies with a) non-randomized or non-controlled trials, b) animal studies, c) not available full text articles d) duplicate citations and e) not available full text articles were excluded. Assessemnt of risk of bias was sone based on the Cochrane Risk of Bias tool. Standardized mean difference (SMD) statistics was used to assess the effects of cardamom supplementation. Random effect meta-analysis method was used for pooling together the SMD of metabolic risk factors.
The researchers reported the following findings:
Totally, six publications enrolling 410 participants was included in the meta-analysis.
Daily 3 g supplementation of cardamom from 8 weeks to 3 months showed no significant effect on BMI (WMD: 0.07), weight (WMD: 0.01) and WC (WMD: 0.09), FBS (WMD: 0.10), insulin (WMD: 0.83) and QUICKI (WMD: 1.14).
Significant effect occurred on HOMA-IR (WMD: 0.40), and HbA1C (WMD: 0.48).
Final findings suggest ameliorative effect of cardamom on metabolism of glucose, the authors wrote in their conclusion.
Reference:
Nameni, Ghazaleh, et al. "Effect of Cardamom Supplementation On a Number of Metabolic Factors: a Systematic Review and Meta-analysis." Diabetes & Metabolic Syndrome, vol. 16, no. 6, 2022, p. 102523.
Source : Diabetes & Metabolic Syndrome: Clinical Research & Reviews