Diabetes in younger women linked to high BP and obesity: Study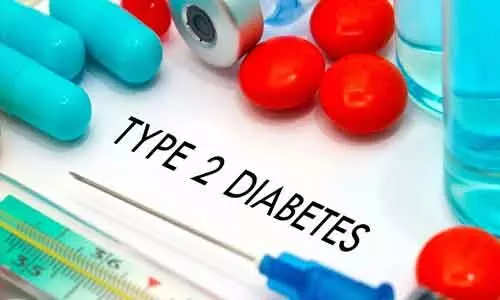 Younger patients especially women with type 2 diabetes have higher weight and blood pressure (BP) than similarly aged people without diabetes.The study has been published online in Diabetologia.
Hypertension and diabetes share common risk factors and frequently co-occur. Although high blood pressure (BP) was reported as a significant predictor of type 2 diabetes, little is known for the reverse scenario.
Researchers at University of Manchester in the United Kingdom conducted a study to determine how weight patterns together with blood sugar, BP and lipids vary at diagnosis of diabetes by age, sex and ethnicity.
They used the U.K. Clinical Practice Research Datalink and identified people with type 2 diabetes (187,601 diagnosed from 1998 to 2015). Their weight, glycosylated hemoglobin (HbA1c), BP, and lipid levels at diagnosis were compared to those of 906,182 age-matched people without diabetes by sex and ethnic group.
The researchers found that younger age at diagnosis was associated with greater adjusted mean difference (95% CI) in weight between those with vs without type 2 diabetes: 18.7 (18.3, 19.1) kg at age 20–39 years and 5.3 (5.0, 5.5) kg at age ≥ 80 years. Weight differentials were maximal in white women, and were around double in white people compared with South Asian and black people.
BP differences were also greater at a younger age of diabetes onset: 7 mm Hg at age 20 to 39 years versus −0.5 mm Hg at age ≥80 years, despite lower absolute values in younger people. White people, especially women, had the greatest BP differences. Younger men had the greatest differences in triacylglycerol levels. HbA1c levels were also higher with younger-onset diabetes, particularly in black people.
The authors concluded that patients with type 2 diabetes, when compared with people without diabetes, weight and BP differentials were greater in younger vs older people, in women vs men and in white vs South Asian and black people. These differences were observed even though South Asian and black people tend to develop diabetes a decade earlier with either similar or greater dysglycaemia. These striking patterns may have implications for management and prevention.
The findings may help explain why younger people are more likely to lose additional life-years when they develop diabetes and also perhaps the contrast between outcomes in white people and other ethnicities
For further reference log on to:
Wright, A.K., Welsh, P., Gill, J.M.R. et al. Age-, sex- and ethnicity-related differences in body weight, blood pressure, HbA1c and lipid levels at the diagnosis of type 2 diabetes relative to people without diabetes. Diabetologia (2020). https://doi.org/10.1007/s00125-020-05169-6
Source : Diabetologia