Gliclazide modified release better second-line treatment than sitagliptin for type 2 diabetes patients on Metformin- Study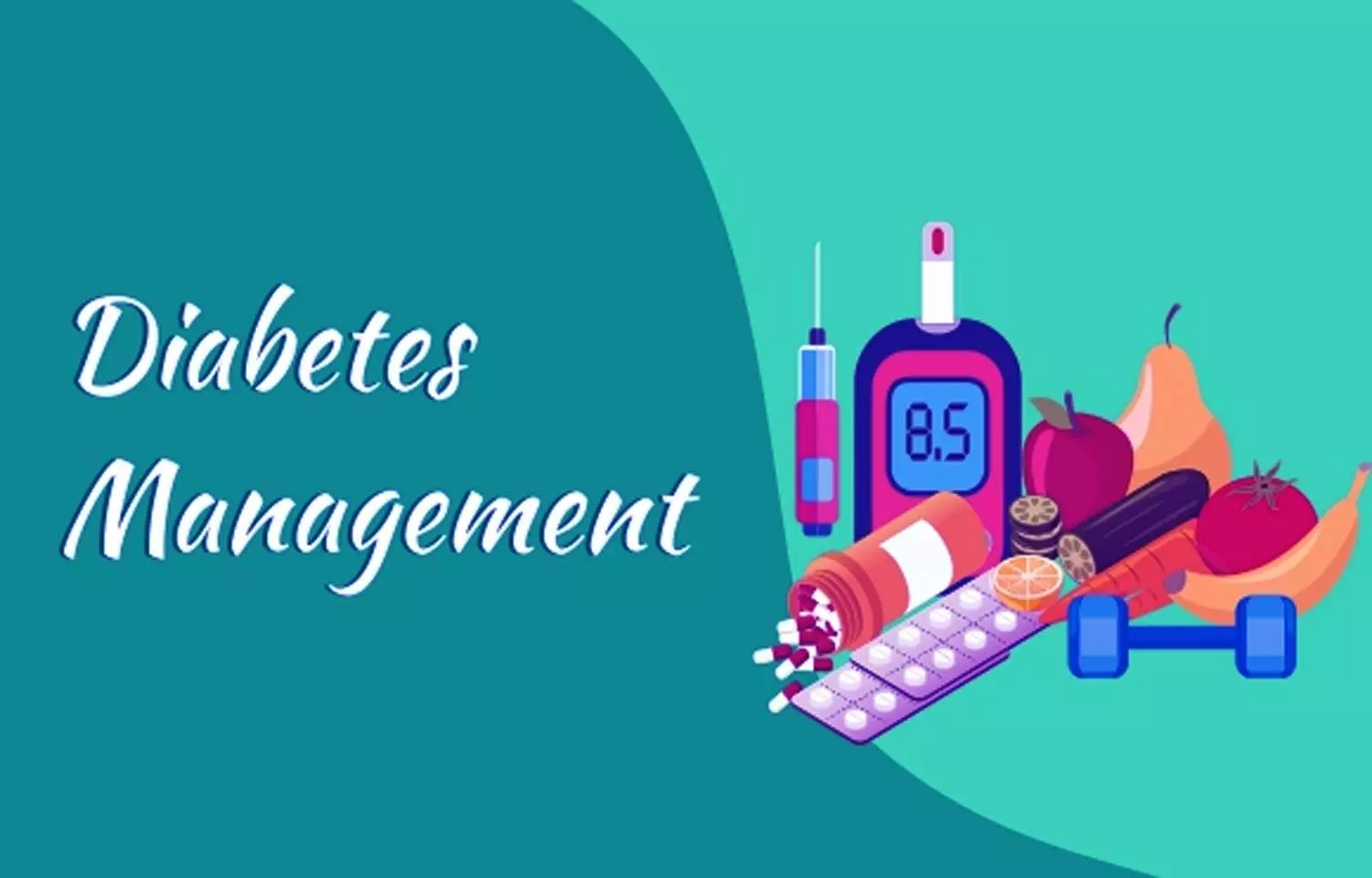 UK: Gliclazide modified release (MR) is more effective in reducing blood sugar levels than sitagliptin in type 2 diabetes (T2D) patients already taking metformin, a recent study published in the journal Diabetes, Obesity and Metabolism has pointed out.

Gliclazide MR is available in India as Gliclazide XR (Extended Release) tablets

Type 2 diabetes is a chronic metabolic disorder that results from the ineffective use of insulin by the body. It is characterized by high levels of blood glucose and is associate with long-term micro and macrovascular complications. These complications increase the burden for both the treatment costs and the patient's health. Glucose-lowering medications are aimed at maintaining optimal blood glucose levels while reducing the risk of risk of hypoglycaemic events.
International guidelines recommend individualized glycemic control in T2D patients for reducing long-term risks of microvascular and macrovascular complications. Current T2D guidelines recommend the addition of a second medication to ensure glycemic control in patients whose blood glucose remains high after evidenced‐based patient education, dietary advice, and first‐line therapy of Metformin. Recent reports in UK have found sulfonylureas (SUs) such as Gliclazide MR and DPP‐4 inhibitors such as sitagliptin to be the most commonly prescribed second-line diabetes treatments.
Although many studies have compared the general classes of treatments such as SUs and DPP-4 inhibitors with other classes or individual medications, the properties of individual medications in a class can vary. Therefore, there has been a need for studies comparing the effectiveness of individual medications to assist in informed decision making.
Thus, a first real-world study comparing the two drugs, supported by Servier, was conducted by the team of Professor Kamlesh Khunti from the University of Leicester, UK.
The aim of this study was to evaluate the effectiveness, in a real-world situation, of two oral antidiabetic treatments - gliclazide MR and sitagliptin - in second-line treatment after metformin, in patients with uncontrolled type 2 diabetes. The study was conducted on a nine-year retrospective cohort, using data from the Clinical Practice Research Datalink (CPRD) database in the UK, in adult patients with type 2 diabetes and a glycated hemoglobin (HbA1c) level greater than 7.0%
Adult patients (≥18 years old), with a documented diagnosis of T2D, ≥1 year of up- to-standard follow-up (i.e., ≥1 year from the date the practice data meet minimum quality criteria for research), at least one HbA1c measurement ≥7% in the 6 months prior to entry were included in the study. Patients with a diagnosis of type 1 or any other specific diabetes (e.g. gestational, secondary, steroid, mature onset diabetes of the young, etc.) were excluded.
Patients were matched 1:1 using high‐dimensional propensity score matching. They were then followed to determine the time taken to reach an HbA1c <7.0%.
Secondary outcomes included time to HbA1c ≤6.5%, time to ≥1% HbA1c reduction from baseline, treatment persistence and durability, and hypoglycaemic events.
Total of 1986 patients including 993 patients in each group with a treatment duration were followed up to 9 years for outcome analysis
Key findings of the study showed:
•
Overall, patients treated with gliclazide MR were 35% more likely to achieve the target of <7.0% HbA1c than patients in the sitagliptin group.
•
Patients treated with gliclazide MR were 51% more likely to achieve the target of HbA1c ≤6.5%
•
Patients treated with gliclazide MR were also 11% more likely to achieve an HbA1c reduction of ≥1% from baseline
•
This difference between gliclazide MR and sitagliptin was consistent
regardless of baseline HbA1c and age if the patient.
•
Durability and persistence, which represent treatment duration were similar between the two groups.
•
In general, each group demonstrated low rates of hypoglycemia throughout the study. Hypoglycaemic events were uncommon (23 total severe and non‐severe events; incidence rate, 3.7 per 1000 patient-years).
This first real-world study highlighted very positive results that reinforce the role of Gliclazide MR as a second-line treatment option for patients with uncontrolled type 2 diabetes on metformin therapy. Real-world patients with gliclazide MR led to a greater probability of patients achieving HbA1c <7.0% and ≤6.5% , with a treatment effect already evident at 3 months.This rapid reduction of HbA1c levels may help prevent long-term risk of complications. "In this real-world study, second-line gliclazide MR was more effective than sitagliptin in reducing HbA1c, with similar durability and persistence and low rates of hypoglycaemic events, in individuals with T2D on metformin treatment and HbA1c above the target of 7.0%.," wrote the authors.
To read the full study, click on the following link