Insulin Resistance tied to current but not remitted major depressive disorder: JAMA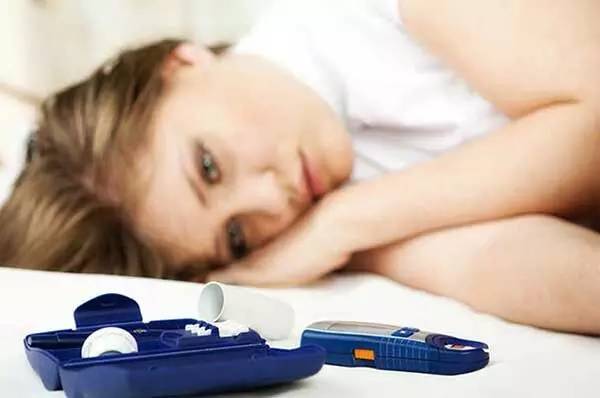 Insulin resistance (IR) is a physiological state characterized by the attenuated response of peripheral receptors to insulin. A recent study published in the JAMA Psychiatric suggests Insulin resistance is appeared to be linked with the current major depressive disorder (MDD).

Insulin resistance which requires 200 or more units of insulin per day to attain glycemic control and to prevent ketosis is a syndrome of a broad clinical spectrum that includes obesity, glucose intolerance, diabetes, and the metabolic syndrome, as well as an extreme insulin-resistant state. Many of these disorders are associated with various endocrine, metabolic, and genetic conditions. These syndromes may also be associated with immunological diseases and may exhibit distinct phenotypic characteristics. Insulin resistance leads to diminished insulin-mediated glucose disposal, compensatory hyperinsulinemia, and type 2 diabetes. Many studies have linked MDD and IR. However, there is little evaluation of how IR is associated with specific features of major depression. For this purpose, researchers of Standford university conducted a study to investigate whether IR was positively associated with the presence of major depression, the severity of major depression, and the chronicity of major depression using the Netherlands Study of Depression and Anxiety (NESDA).

The study included 1269 study participants with current MDD (n = 536), remitted MDD (n = 394), and control participants without a history of MDD (n = 339). In addition to investigating the association between MDD and IR, the researchers also wanted to understand whether using different surrogate IR measures has a consistent association with MDD. So they used two well-validated insulin resistance surrogate markers, the quantitative insulin sensitivity check index (QUICKI) and the triglyceride to high-density lipoprotein (HDL) ratio. Participants with insulin resistance were older, had less education and had higher BMI while all other participants were Insulin sensitive.
Upon analysis, researchers found that insulin resistance was associated with current, but not with remitted, MDD (OR, 1.51 and OR, 1.14 respectively). They also found Triglyceride-HDL, but not the QUICKI, was associated with depression chronicity. They observed that participants with remitted MDD exhibited no associations between insulin resistance and depression severity nor chronicity even after adjusting the use of an antidepressant.
The authors concluded, "Taken together, these biomarkers of metabolic dysfunction represent simple, clinically accessible methods of identification of [insulin resistance] among currently depressed patients". They further added, "IR is a state, rather than a trait, biomarker of depression".
For further information:
https://jamanetwork.com/journals/jamapsychiatry/article-abstract/2773731
Article Source :
JAMA Psychiatric