Less hypoglycaemia with flash glucose monitoring in Diabetics after MI: LIBERATES trial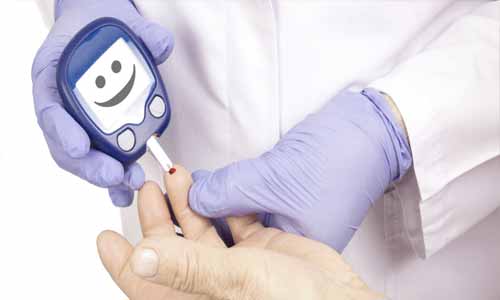 The use of flash glucose monitoring versus fingerstick testing for monitoring of blood sugar levels appears to have a modest benefit in type 2 diabetes patients being treated with sulfonylurea or insulin after a heart attack, reveal results from LIBERATES trial.Flash glucose monitoring can increase the time within which the blood glucose level is in the range of 70 to 180 mg/dl compared to blood glucose self-monitoring, and shorten the time with hypoglycemia.In this way flash glucose monitoring can also further reduce the risk of hypoglycemia compared to SMBG.
The LIBERATES study was conducted to investigate new ways to monitor blood sugar in patients with Type 2 Diabetes who have had a heart attack.
The findings of the trial were presented at the European Association for the Study of Diabetes (EASD) 56th Annual Meeting on September 23, 2020.
Flash glucose monitoring systems, such as the Freestyle-Libre system continuously measure blood sugar levels in the tissue, while the fingertip blood glucose self-monitoring system provides only a current blood sugar level as an isolated snapshot. Continuous measurement makes it easier to understand the effects of food, physical activity, or medication.
There is a strong rationale for ensuring that blood sugar is well controlled in type 2 diabetes patients who have experienced a myocardial infarction (MI). One way to do that potentially is through improved monitoring of blood sugar. There seems to be a close association between diabetes and MI risk. Both high and low HbA1c leads to adverse outcomes, and high and low levels of glucose after MI are also associated with adverse outcomes. Also, hypoglycemia is not given enough attention in post-ACS patients.
Simon Heller, professor of clinical diabetes at the University of Sheffield, and colleagues hypothesized that a modern glycemic monitoring strategy can optimize blood sugar levels in type 2 diabetes patients following MI with the potential to reduce mortality and morbidity and improve quality of life.
LIBERATES was a prospective, multicenter, parallel-group, randomized controlled trial. In this, Patients with type 2 diabetes were recruited within 5 days of hospital admission for ACS, which could include both ST- and non-ST elevation MI. In all, 141 of a calculated 150 patients that would be needed were recruited and randomized to the flash monitoring (69) or SMBG (72) arm.

Key findings of the study include:
There was a nonsignificant increase in the time that subjects' blood sugar was spent in the target range of 3.9-10.00 mmol/L (70-180 mg/dL) 3 months after experiencing an acute coronary syndrome (ACS).
At best, flash monitoring using Abbott's Freestyle Libre system was associated with an increase in time spent in range (TIR) of 17-28 or 48 minutes per day over self-monitoring of blood glucose (SMBG), depending on the type of statistical analysis used.
There was no difference in glycated hemoglobin A1c levels between the two groups, but there was a trend for less time spent in hypoglycemia in the flash monitoring arm.
TIR at days 16-30 showed a 90-minute increase per day in favor of flash monitoring over SMBG.
Sulfonylurea treatment drived the reduction in the time spent in hypoglycemia defined as 3.9 mmol/L (70 g/dL) at 3 months.
For the whole group, there was a 1.3-hour reduction in hypoglycemia per day with flash monitoring versus SMBG, which increased to 2 hours for those on sulfonylureas.
There also was a "pattern of reduction" in time spent in hypoglycemia defined as less than 3.0 mmol/L (54 g/dL) both early on and becoming more pronounced with time.
Flash blood sugar monitoring is associated with higher treatment satisfaction score, compared with SMBG. Although A1c dropped in both groups to a similar extent, the reduction seen in the flash monitoring group was associated with a decrease in hypoglycemia.
S11 - "The LIBERATES Trial - improving gLucose control in patIents with diaBEtes following myocaRdial infArction: The role of a novEl glycaemic monitoring Strategy.
"DOI:https://www.abstractsonline.com/pp8/#!/9143/session/50
Source : EASD 2020