Metabolites of Gut microbiota may increase blood sugar and diabetes risk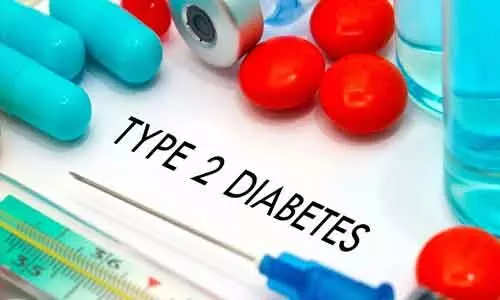 Type II diabetes has reached epidemic proportions worldwide, therefore development of efficient prevention and therapeutic interventions is a global public health interest. Recent studies have highlighted the significance of the microbiome in human health and disease. Changes in the metabolites produced by microbiota have been implicated in several diseases.
Understanding how gut microbiota affects and regulates key metabolic functions such as blood sugar regulation and insulin resistance is an important health issue
The researchers have found in a new study that microbial metabolites related to the gut microbiota were associated with an increased risk of incident type 2 diabetes and deranged blood sugar. The findings of the study have been published in the journal Diabetes Care.
They conducted a study to identify microbiome metabolites that are associated with type 2 diabetes.
They included 5,181 participants from the cross-sectional Metabolic Syndrome in Men (METSIM) study that included Finnish men (age 57 ± 7 years, BMI 26.5 ± 3.5 kg/m2) having metabolomics data available in their study. Metabolomics analysis was performed based on fasting plasma samples. On the basis of an oral glucose tolerance test, Matsuda ISI and Disposition Index values were calculated as markers of insulin sensitivity and insulin secretion. In all a total of 4,851 participants had a 7.4-year follow-up visit, and 522 participants developed type 2 diabetes.
The researchers found that Creatine, 1-palmitoleoylglycerol (16:1), urate, 2-hydroxybutyrate/2-hydroxyisobutyrate, xanthine, xanthurenate, kynurenate, 3-(4-hydroxyphenyl)lactate, 1-oleoylglycerol (18:1), 1-myristoylglycerol (14:0), dimethylglycine, and 2-hydroxyhippurate (salicylurate) were significantly associated with an increased risk of type 2 diabetes. These metabolites were associated with decreased insulin secretion or insulin sensitivity or both. Among the metabolites that were associated with a decreased risk of type 2 diabetes, 1-linoleoylglycerophosphocholine (18:2) significantly reduced the risk of type 2 diabetes.
The authors concluded that gut microbiome metabolites are important biomarkers for the risk of developing type 2 diabetes. Most metabolites that increased the risk of type 2 diabetes were associated with decreased insulin secretion or sensitivity, or both leading to high blood sugar. However, there may be other mechanisms involved, as not all metabolites that increased the type 2 diabetes risk were associated with either insulin secretion or sensitivity.
For further reference log on to:
Diabetes Care 2020 Apr; dc192533.
Source : journal Diabetes Care