Preoperative Metformin in diabetics reduces death and readmission rate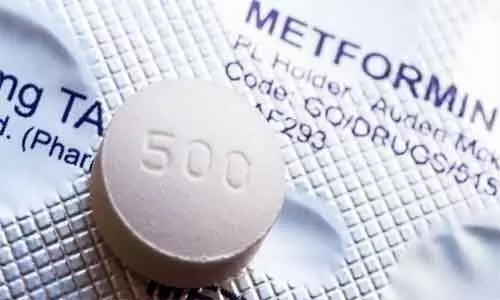 Researchers have found that preoperative metformin in patients with type 2 diabetes undergoing surgery appears to offer some protection against poor outcomes. The study has been published in journal JAMA Surgery.
Adults with diabetes have less physiological reserve and an increased rate of postoperative mortality and readmission after the stress of a major surgical intervention.
Researchers conducted a study to find out whether preoperative metformin prescriptions were associated with a lower risk of postoperative mortality and readmission among patients with type 2 diabetes who underwent a major surgical intervention.
In this cohort study Investigators obtained data from the electronic health record of a multicenter, single health care system in Pennsylvania. Included were adults with diabetes who underwent a major operation with hospital admission from January 1, 2010, to January 1, 2016, at 15 community and academic hospitals within the system
They found in this cohort study of 5460 patients with diabetes who had a major surgical procedure, preoperative prescriptions of metformin were associated with a statistically significant decrease in the risk of 90-day mortality as well as 30- and 90-day readmission compared with no such prescriptions.
The study also found lower risk of 5-year mortality with metformin taken before surgery (HR 0.74, 95% CI 0.65-0.85, P<0.001). However, preoperative metformin prescriptions didn't have any significant association on 30-day mortality rates (HR 0.91, 95% CI 0.61-1.34, P=0.62).
Readmission rates were lower as well in the metformin group (HR at 30 days 0.84, 95% CI 0.72-0.98; HR at 90 days 0.86, 95% CI 0.77-0.97).
Findings from this study suggest that preoperative metformin prescriptions may be associated with decreased postoperative mortality and readmission compared with no preoperative exposure to this medication, but further research is needed to ascertain if this relationship is causal.
The researchers concluded that there was an association between metformin prescriptions in individuals with type 2 diabetes before a major surgical procedure and reduced risk-adjusted mortality and readmission after the operation. This association warrants further investigation.
For further reference log on to:
JAMA Surg. Published online April 8, 2020. doi:10.1001/jamasurg.2020.0416
Source : JAMA Surgery