Statin use linked to diabetes progression: JAMA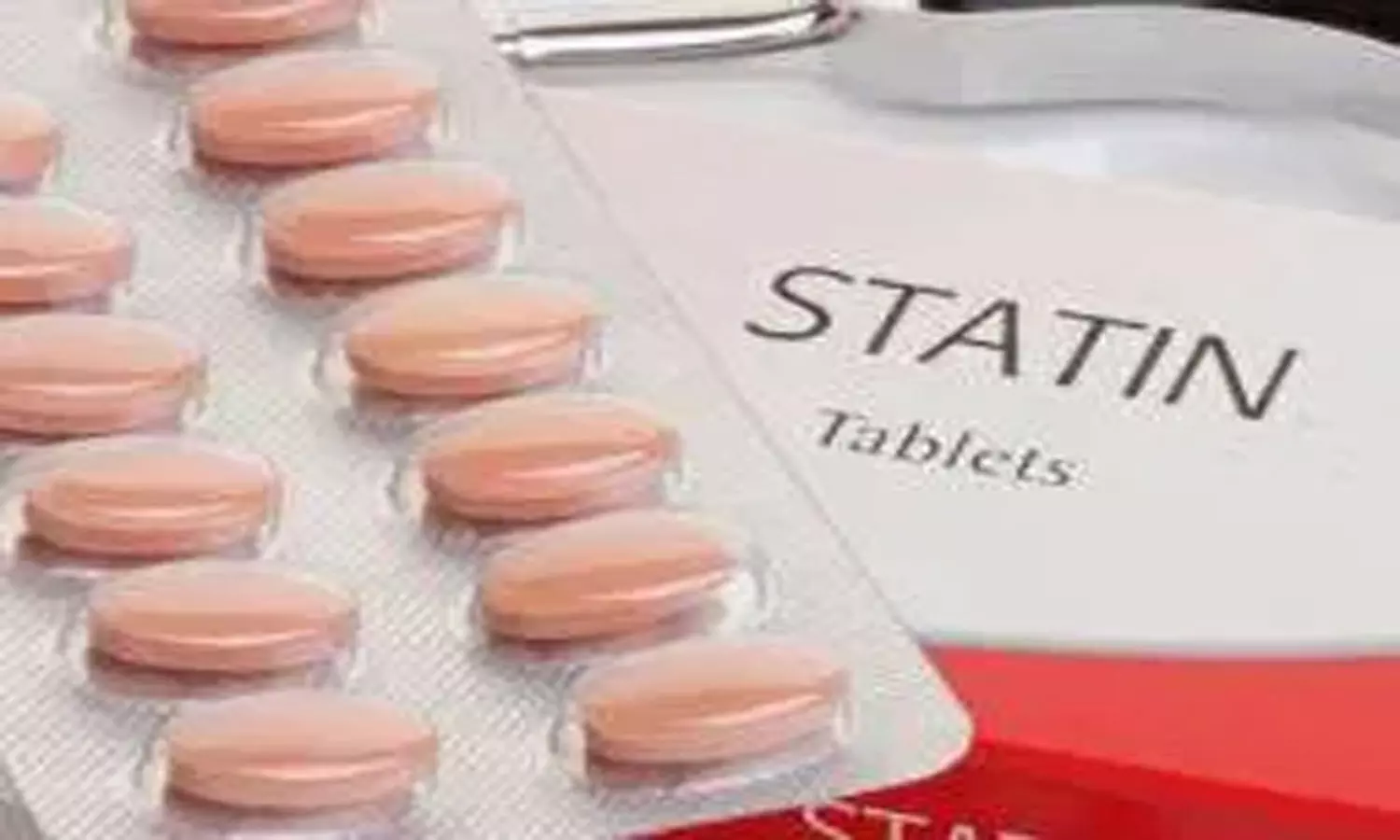 USA: A recent study in the JAMA Internal Medicine found statin use to be associated with diabetes progression -- statin users had a greater likelihood of significant hyperglycemia, insulin treatment initiation, an increased number of prescriptions for glucose-lowering medication classes, and acute glycemic complications.

For primary prevention of cardiovascular disease (CVD) in type 2 diabetes patients aged 40 to 75 years and having a low-density lipoprotein (LDL) cholesterol level of 70 mg/dL or greater, guidelines have recommended statin therapy. Statin use has been associated with higher blood glucose levels and increased insulin resistance. However, its clinical implications for diabetes control among patients with diabetes is unknown.
To fill this knowledge gap, Ishak A. Mansi, Department of Medicine, VA North Texas Health Care System, Dallas, and colleagues aimed to assess diabetes progression after initiation of statin use in diabetes patients in a retrospective matched cohort study.
The study included patients aged 30 years or older; had been diagnosed with diabetes during the study period; and were regular users of the Veterans Affairs health system, with records of demographic information, clinical encounters, vital signs, laboratory data, and medication usage.
Interventions included treatment initiation with statins (statin users) or with H2-blockers or proton pump inhibitors (active comparators).
From the 705 774 eligible patients, the researchers matched 83 022 pairs of statin users and active comparators; the matched cohort had a mean age of 60.1 years; 78 712 (94.9%) were men; 1715 (2.1%) were American Indian/Pacific Islander/Alaska Native, 570 (0.8%) were Asian, 17 890 (21.5%) were Black, and 56 633 (68.2 %) were White individuals.
Key findings include:
Diabetes progression outcome occurred in 55.9% of statin users vs 48.0% of active comparators (odds ratio, 1.37).
Each individual component of the composite outcome was significantly higher among statin users.
Secondary analysis demonstrated a dose-response relationship with a higher intensity of low-density lipoprotein-cholesterol lowering associated with greater diabetes progression.
"The risk-benefit ratio of statin use in patients with diabetes should take into consideration its metabolic effects," wrote the authors. "Further research is needed to form a risk-tailored approach to balancing the cardiovascular benefits of statin therapy with its risk of diabetes progression."
Reference:
The study titled, "Association of Statin Therapy Initiation With Diabetes Progression: A Retrospective Matched-Cohort Study," is published in JAMA Internal Medicine.
DOI: 10.1001/jamainternmed.2021.5714
Source : JAMA Internal Medicine