Study Finds discordance between laboratory and CGM-estimated HbA1c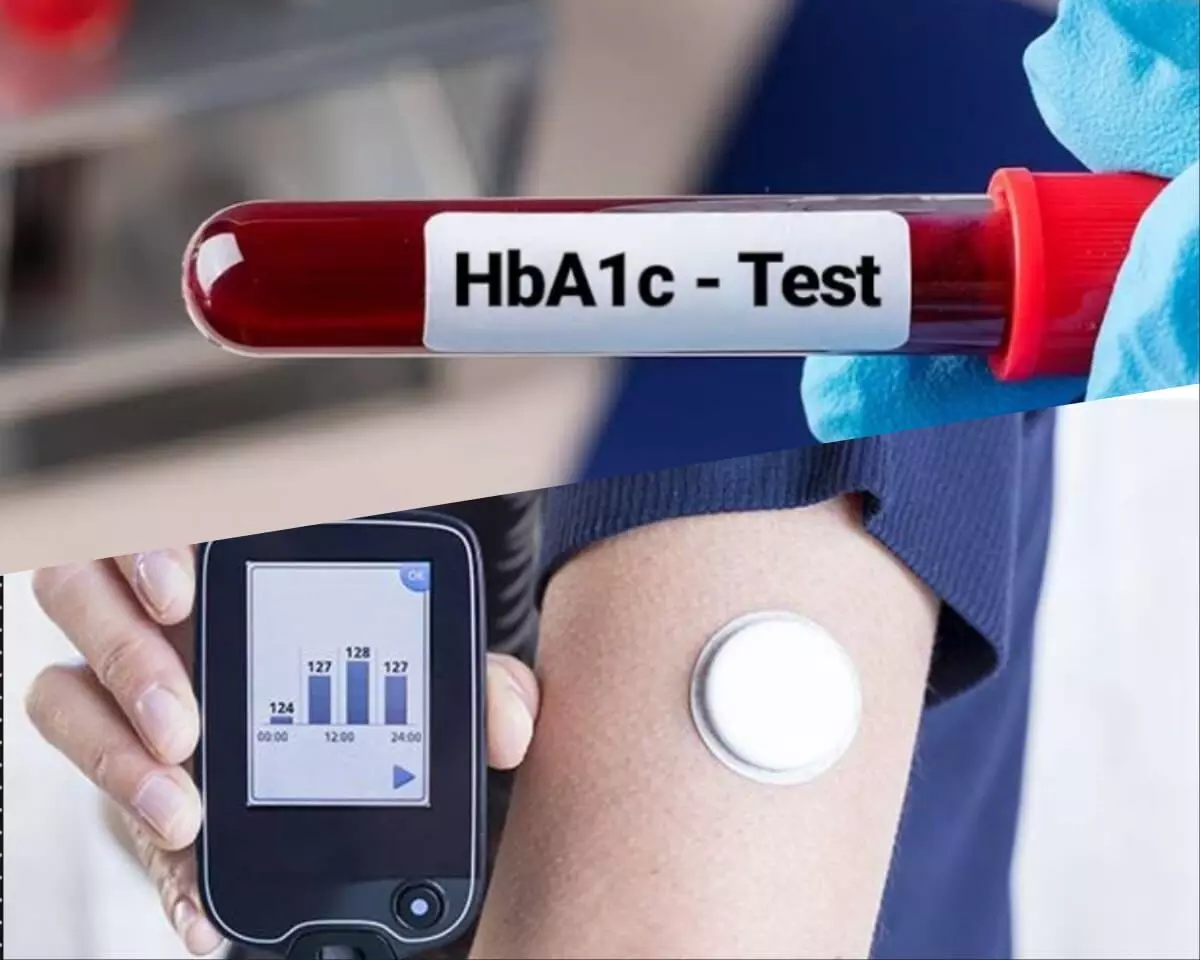 Hemoglobin A1C (HbA1c) is used as an index of average blood glucose measurement over a period of months and is a mainstay of blood glucose monitoring. However, in a recent study, researchers confirmed a discordance between laboratory and estimated (using the glucose management indicator [GMI]) glycated hemoglobin (HbA1c) from continuous glucose monitoring (CGM). The research has been published in Diabetes Technology & Therapeutics on March 22, 2021.

HbA1c metric is easy to measure and relatively inexpensive to obtain, and it predicts diabetes-related microvascular complications. However, HbA1c provides only an approximate measure of glucose control; it does not address short-term glycemic variability (GV) or hypoglycemic events. Continuous glucose monitoring (CGM) is a tool that helps clinicians and people with diabetes to overcome the limitations of HbA1c in diabetes management. Previous studies have shown a marked discordance between laboratory and estimated HbA1c (eA1C). This may cause errors in diabetes management. Jordan E. Perlman and his team conducted a study to further evaluate discordance between laboratory and CGM-estimated HbA1c (eA1C).
It was a retrospective review of patients with diabetes who use CGM. The researchers used the electronic medical record of the University of Washington to extract eligible encounters. They included a total of 641 separate office encounters of patients who use CGM and had HbA1c and sensor data fewer than 4 weeks apart. They calculated HbA1c-GMI discordance for each subject and assessed for any impact of comorbidities. They determined HbA1c-GMI discordance as the absolute difference between laboratory and eA1C.
Key findings of the study were:
Among 641 encounters, the researchers identified that 91% had had type 1 diabetes and noted that most patients had diabetes for greater than 20 years.
They observed that the mean duration of CGM wear was 24.5 ± 8 days.
They found that only 11% of patients had HbA1c-GMI discordance <0.1%, but 50% and 22% had differences ≥0.5% and ≥1%.
They noted that the incidence of discordance increased in patients with advanced chronic kidney disease (estimated glomerular filtration rate <60).
The authors concluded, "We found substantial discordance between laboratory and eA1C in a real-world setting. Clinicians need be aware that HbA1c may not as accurately reflect mean glucose as previously appreciated."
For further information:
Article Source :
 Diabetes Technology & Therapeutics