Dial 1800112356 to quit smoking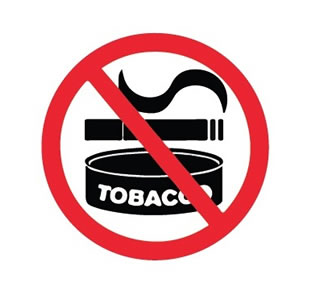 New Delhi: Union Health Minister J.P. Nadda launched the country's first Tobacco Cessation Quitline which aims to guide tobacco addicts 'kick the butt' with proper counselling.
The National Tobacco Cessation Quitline, situated at the Vallabhbhai Patel Chest Institute in the national capital, will be open six days a week except on Monday.
According to the Ministry, the helpline 1800112356 will be operational from 8 a.m. to 8 p.m.
"This is a boon for the tobacco consumers who wanted to quit it but were unable till now. We have 18 counsellors and all of them are well trained to guide how to quit tobacco," Raj Kumar, head of respiratory allergy and applied immunology at Vallabhbhai Patel Chest Institute, told IANS.
The counsellors have background in psychology and social work.
"This is the first time that we have decided to help the tobacco addicts in quitting even though many programmes were launched to make them aware about the harmful effects of tobacco," Kumar said.
"We will slowly expand the centre. Currently, it has come up at an approximate cost of Rs20-30 lakh," said Kumar.
On the eve of the World No Tobacco day, he said it is important to sensitise school children about the ill effects of tobacco so that they don't even start its use.
"I urge NGOs and civil society organisations to come forward and adopt five six schools and sensitise children about dangers of tobacco use and effectiveness of large and graphic pictorial health warnings on tobacco products.
"The idea is to make them aware of the harmful effects of tobacco from the very beginning so that they don't even start its usage both in smoke or chewing form. We can construct one cancer hospital after another and also create more beds and fill them up with patients. But the focus should be on preventive part," he said.
Referring to the Global Adult Tobacco Survey, Nadda said nearly 35 per cent of the adult Indian population consumes some form of tobacco despite growing awareness and so much sensitisation.