Probiotics- Prospective Adjuvants in the Management of COVID-19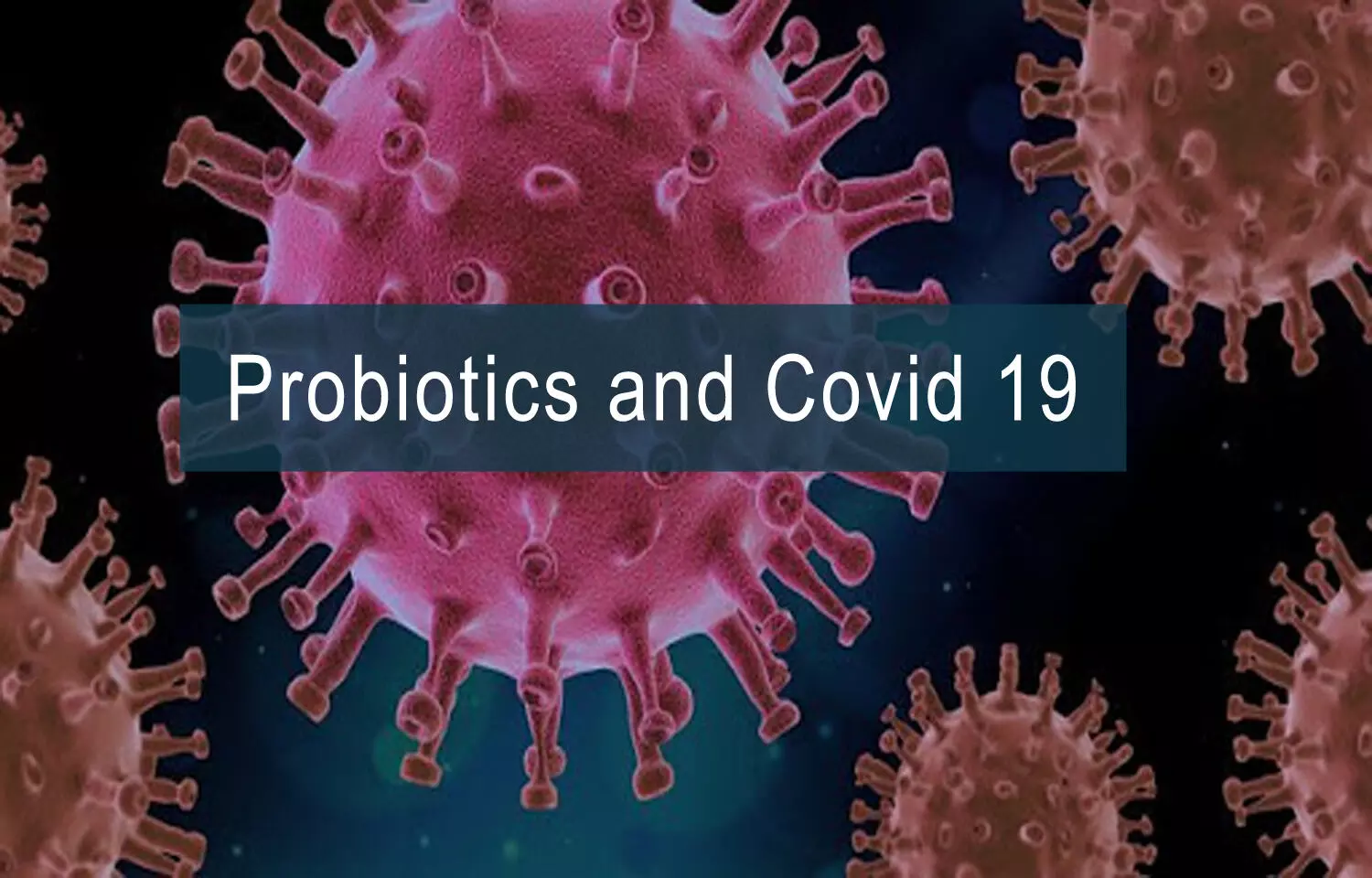 Over the past few months, the coronavirus disease-19 (COVID-19) has continued to emerge as humongous global impact in terms of economic disruption, the distressing burden on national and global public health resources, and, above all, on human health (1)

COVID-19 Infection, Immune Response & Potential Mechanism of Probiotics
Upon infection of the host with COVID-19 virus, pro-inflammatory cytokines and interferons are released, and the viral cellular translation is suppressed to induce clearance of virus, as a consequence of host immune response and an antiviral state is induced in adjacent epithelial cells. This viral clearance occurs in lung and Gut mucosal epithelium, depending on the immune status of the host.
Evidence suggests that probiotic consumption improves inflammation by regulating immune responses in the gut through multiple signaling pathways and help to improve gut dysbiosis caused by SARSCoV2, thus help to accelerate recovery in patients (1)
Antiviral Activity of Probiotics
The immune-suppressed patient encounters dysbiosis in the gut microbiota, which leads to the accumulation of pathogens in the gastrointestinal tract. In the case of viral infections in humans, respiratory tract epithelium is an entry gate.
Probiotics, besides being beneficial bacteria, also possess antiviral activity. Probiotics are of potential clinical value as they act as natural immune enhancers (2). Probiotics and their metabolites may also indirectly interact with the virus by modifying the physiological milieu of cells, thus stimulating innate and adaptive immunity.
Probiotics are known to antiviral activity through three pathways: direct probiotic–virus interaction, through the production of metabolites that possess anti-viral activity, and by modulation of the immune responses.
Lactic acid bacteria (LAB) and their bacteriocins possess antiviral properties (3) , known to synthesize exopolysaccharides (EPS), which may confer myriad of benefits like immunomodulatory, antitumor, antibiofilm, and antioxidant activities.
Immunological Activity of Probiotics against Viral Infections
Lactobacillus strains have been known to reduce toll-like receptors (TLR)-dependent inflammatory responses,3 enhance defensin expression, which in turn, helps to improve innate immunity (4), and diminish tissue damage which is mediated through inflammation (5); while Bifidobacterium strains have been proven to prevent replication of respiratory viruses and reduce the activity of inflammatory interleukin-17 (IL-17) (6) – together indicative of benefits against respiratory syncytial infection (RSV), pneumovirus, influenza and gastroenteritis coronavirus infections etc.
Probiotics as potential adjuvants in reducing the burden and severity of SARS-CoV-2 infections
 Sars-CoV-2 is known to bind Angiotensin-converting-enzyme 2 (ACE2) receptors to interact and enter cells of the lung and gut; researchers suggest the utilization of probiotics bacteria may help to modulate ACE2, thus reducing inflammation.
 Probiotic strains are effective in improving mucosal immunity and could help to enhance intestinal and lung barrier and homeostasis, by increasing the activity regulatory T cells, ameliorating anti-viral defences, reducing pro-inflammatory cytokines in respiratory and systemic infections.
 In some Covid-19 patients, it has been identified that there is a reduction in the strains of probiotic Lactobacillus and Bifidobacterium in the gut
 Treatment with probiotics bacteria have been shown to reduce both upper and lower respiratory tract infections.
 A connection between respiratory infections and intestinal dysbiosis has been observed
 Probiotic bacteria in the intestine help to alleviate an over-response of the immune system, thus maintaining immune homeostasis, helping to reduce the risk of secondary infections due to bacterial translocation
 A recent clinical trial which used a combination of multi-strain probiotics including Lactobacillus administered to hospitalised patients positive for COVID-19, resulted in an eightfold lower risk of developing respiratory failure compared to standard care, thus significantly improving clinical outcomes in COVID-19 infections
Concluding Words
Based on the plethora of evidence available, the benefits of use of probiotics in the context of Covid-19 infection may be principally due to its effects on innate and adaptive immunity. Probiotics may help to modulate inflammatory responses through influence on cytokines production by intestinal epithelial cells, stimulation of IgA secretion to enhance mucosal integrity, activation of phagocytosis and production of macrophages, balance levels and activity of regulatory cells, and induce maturation of dendritic cells, which likely affect systemic inflammation. Progressing forward, increasing evidence supports a link between the gut and lungs (4), further substantiated by a significant improvement in clinical outcomes when probiotics were administered to standard care in COVID-19 positive patients (8)
References:
Sundararaman A, Ray M, Ravindra PV, Halami PM. Role of probiotics to combat viral infections with emphasis on COVID-19 [published online ahead of print, 2020 Aug 19]. Appl Microbiol Biotechnol. 2020;1-16. doi:10.1007/s00253-020-10832-4
Lakshmi B, Viswanath B, Sai Gopal DVR (2013) Probiotics as antiviral agents in shrimp aquaculture. J Pathogens 2013:1–13. https://doi.org/10.1155/2013/424123
Al Kassaa I, Hober D, Hamze M, Chihib NE, Drider D (2014) Antiviral potential of lactic acid bacteria and their bacteriocins. Probiot Antimicrob Proteins 6:177–185. https://doi.org/10.1007/s12602- 014-9162-6
Guillemard E, Tondu F, Lacoin F, Schrezenmeir J (2010) consumption of a fermented dairy product containing the probiotic Lactobacillus casei DN-114001 reduces the duration of respiratory infections in the elderly in a randomised controlled trial. Br J Nutr 103:58–68. https://doi.org/10.1017/S0007114509991395
Yang Y, Song H, Wang L, Dong W, Yang Z, Yuan P, Wang K, Song Z (2017) Antiviral effects of a probiotic metabolic products against transmissible gastroenteritis coronavirus. J Prob Health 5:3. https://doi.org/10.4172/2329-8901.1000184
Smith TJ, Rigassio-Radler D, Denmark R, Haley T, Touger-Decker R (2013) Effect of Lactobacillus rhamnosus LGG (R) and Bifidobacterium animalis ssp. lactis BB-12(R) on health-related quality of life in college students affected by upper respiratory infections. Br J Nutr 109:1999–2007. https://doi.org/10.1017/S0007114512004138
Benedetta Bottari , Vincenzo Castellone & Erasmo Neviani (2000): Probiotics and Covid-19, International Journal of Food Sciences and Nutrition, DOI: 10.1080/09637486.2020.1807475
d'Ettorre G, Ceccarelli G et al, (2020) Challenges in the Management of SARS-CoV2 Infection: The Role of Oral Bacteriotherapy as Complementary Therapeutic Strategy to Avoid the Progression of COVID-19. Front. Med. 7:389. doi: 10.3389/fmed.2020.003