Guest Blog : Dilemma of Indian Health Policies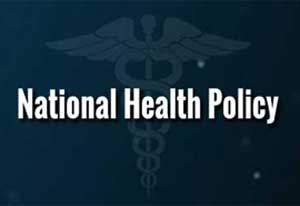 By Dr. Harleen Kaur and Dr. Suresh K. Rathi
A health policy aims to achieve specific health goals for a society. According to the World Health Organization, an explicit health policy can achieve several things, amongst them; define a vision for the future; which in turn helps to establish targets and points of reference for the short and medium term, and outline priorities, expected roles of different groups, build consensus and informs people.
India has seen three National level Health Policy documents till date. These documents were released in 1983, 2002 and 2017 respectively by the Ministry of Health and Family Welfare.
As they are too few and too far in-between, they are not the only drivers of policy action in the field. Attributing to the nature of public health and also India being a diverse country, our public health issues originate at various quarters which have direct or indirect effects on health.
For instance, the dichotomy of double burden of diseases which causes harm to the rich and poor sections of society; lack of governance and proper implementation of regulations for doctors; road accidents and violence. Another factor that makes the Indian landscape complex is the interdisciplinary nature of most of health related issues. Even though the National Health Policies try to measure these risks and provide for a mechanism to prioritize them, they fall short of being comprehensive.
Other factors influencing health policy decisions in India:


NITI Aayog: Since the Planning Commission was discontinued and the National Institution for Transforming India (NITI Aayog) formed in 2015, there have been a considerable number of health-related policy decisions directed by the NITI Aayog. For instance, the three-year action agenda lists priorities of the NITI Aayog which are not entirely in line with the recent National Health Policy (2017)


Other central ministries: In the recent past, the Ministry of Women and Child Development (WCD) has been seen to take interest in policy decisions like the Integrated Child Development Services (ICDS). Similarly, the Ministry of Environment, Forests and Climate Change is in charge of public goods that have a direct effect on public health and is struggling with control of air and water pollution in the country.The Ministry of AYUSH is perhaps the most closely related to the health ministry. AYUSH ministry has been pushing for integration of alternative medicine in mainstream as well as has legitimate interests in preventive public health. Similarly, the decisions of the Ministry of Consumer Affairs, Food and Public Distribution and Ministry of Drinking Water and Sanitation have direct impact in health status and health policy of the residents in the country.


State decisions and politics: An interesting aspect of the federal nature of our country is that health policy domain is not entirely state or a central subject. While the state has exclusive control on public health and hospitals, the matters relating to medical education and profession are present in the concurrent list, making both the Centre and State responsible for it. Practically, Central Government has been using its fiscal power to design some health schemes affecting public health for the states, with questionable outcomes. For instance, the Rashtriya Swasthya Bima Yojana (RSBY) is a Centrally sponsored scheme where 75% of money is paid by the Centre and 25% by the states implementing it. This offer is lucrative for states as they get more health outcomes for less than half of estimated costs. However, the scheme is not proved to be successful as of yet as the scientific literature showing that it might not have impact on the necessities of the population the scheme caters to - the Below Poverty Line (BPL) population.


Public Interest Litigation and influence by media: Another driver of health policies in India is the judiciary. Through the Public Interest Litigation (PIL) mechanisms, major policy decisions have been driven by the Supreme Court and the High Courts in India. For instance, recently the Supreme Court of India has passed a judgment allowing passive euthanasia in the country and has also detailed the protocol to be followed by the stakeholders in the process.


While participation of multiple actors in driving health policy is a good sign, we need to be careful of the implications of the same. For better regulation of such situation, the Ministry of Health and Family Welfare needs to take an overall arching- in both advisory as well as implementation of decisions affecting public health so as to be able to make better informed decisions.
We suggest that the National Health Policy be released every alternate year, after careful public and stakeholders consultation, in order to have an impact in transforming Health of India.
Co-authored by Dr. Suresh Kumar Rathi, health epidemiologist.
The authors are health policy and public health consultants and can be reached at selfcaretrust@gmail.com.