Director, MP Health Department Stabbed to death by Robbers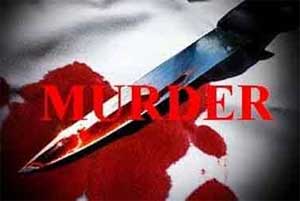 Madhya Pradesh: MP govt official brutally killed in his flat by robbers Jabalpur,  A deputy director of the Madhya Pradesh health department was brutally stabbed to death allegedly by two robbers in his flat in Jabalpur city, police said today.

The incident occurred last evening when two unidentified men entered the flat of deputy director Dr Shaifutullah Khan (50) located on the fourth floor of an apartment, said Omti area City Superintendent of Police Shashikant Shukla.

He said the robbers gained the entry inside the flat as its door was open.

They threatened family members of Khan with sharp-edged weapons before attacking him, he said.

"They put sharp-edged weapons to Khan's throat and asked his wife Aisha to put their dog inside the bathroom. The duo then locked Aisha, her daughter Safi, and nephew Sabeer in a room," the CSP added.

As per prima facie investigation, the robbers asked Khan about the location of money he had withdrawn recently, the CSP said.

The robbers then stabbed Khan in stomach multiple times and slit his wrist before escaping with the cash and jewellery kept in an almirah in the flat, the officer said, adding that they are probing the exact motive behind Khan's killing.

Police, however, have not revealed the amount of cash and jewellery stolen in the incident.

Khan was working as a legal cell in-charge in the Jabalpur-based office of the joint director of the MP health department.

A case has been registered and efforts are on to trace the accused duo, the CSP said.