Discrepancies in Salaries of PG, DNB,FNB Resident Doctors: Govt asks MS, Deans to Intervene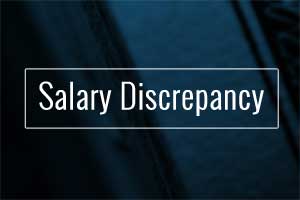 New Delhi: With the PG resident doctors in the capital highlighting the huge discrepancies in the pay packages received by them, the Delhi Government has now asked the medical directors/medical superintendents/deans at Delhi government hospitals to look into the matter

It is reported that with the implementation of the 7th pay commission, doctors in government hospitals are supposed to receive salaries as per the said recommendations. However, in most places, the full implementation is yet to take effect, with PG, DNB and FNB residents doctors getting pay that is much less than what they should be getting.

" We had a meeting with Sri Manoj Tiwary ji, President, Delhi BJP. We raised the issue of discrepancy in the payment of salaries of PG, DNB and FNB residents working in various Government hospitals of Delhi. For quite some time, they have receiving salaries which is not in accordance with the 7th Pay Commission recommendations. We also raised the issue of delay in payment of salaries of doctors working in MCD hospitals. Also, there are discrepancies in the payment of salaries of doctors working there where apart from resident doctors, even assistant professors are not getting salaries as per norms," Dr Vivek Chouksey, President FORDA informed Medical Dialogues team

FORDA also raised a complaint on the CM portal following which the Delhi Government has asked the Deans/Medical Directors/Medical Superintendents to look into the matter.

Ball in Institutions Heads' Court

With the complaint being received by the Health and Family Welfare Department, Govt of NCT of Delhi, the Deputy Secretary ( HR-Medical) has now asked the Medical Superintendent/MD/Dean/Principal at the various Delhi government Health Secretaries to submit proposals regarding salary revision. The hospitals/medical colleges that have been sent notices include GTB Hospital, LNJP Hospital, MAMC, DDU hospital, GIPMER, BASH and BSAMC.

" You are , requested to submit your proposal regarding revision of salary/stipend of PG/DNB/M.Ch/DM and FNB students duly vetted by IFA of your department along with supporting documents/ rules position and the same should be reached in this office within 15 days of issue of this office communication positively," the notice said.