DMA looks upto MCI to implement HC verdict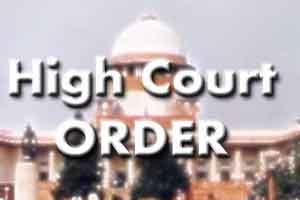 NEW DELHI: Delhi Medical Association today demanded that the Medical Council of India (MCI) implement the High Court order barring Ayurveda and Unani medicine doctors to practice allopathy.

Delhi High Court had last week ruled that the practitioners of 'Bharatiya Chikitsa' - Indian System of Medicine - such as Ayurveda, Siddha, Tibb and Unani medicine cannot practise modern scientific system of medicine including prescribing allopathic medicines.

Delhi Medical Association (DMA), which is an association of registered medical practitioners of Allopathic System of Medicine affiliated to the Indian Medical Association (IMA), had filed a petition before the HC saying practitioners of 'Bharatiya Chikitsa' in the capital were prescribing allopathic drugs, jeopardizing the health of residents of the city.

"We welcome the High Court judgement and demand that the Delhi Medical Council (DMC) and Medical Council of India (MCI) to take strict action against those violating the court's order and restrict the 'Bharatiya Chikitsa' doctors to practice modern medicine," DMA President Rakesh Gupta told reporters.

"It is important to check the business run by quacks in various areas of Delhi. We urge MCI and DMC to conduct frequent raids and file police complaints against the defaulters," he added.