Do not Drink with Non Doctors: IMA releases Alcohol Policy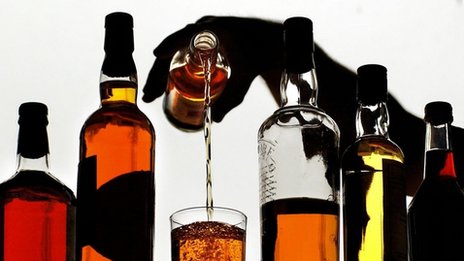 New Delhi:
 The Indian Medical Association (IMA) has directed its office-bearers to refrain from drinking with "non-doctors" and become "brand ambassadors of health" for the society.
In a recent advisory, the representative voluntary organisation of doctors has also asked its members to observe dry days on July 1 (Doctors' Day) and September 5 (Teachers' day).
It also suggests a "safe limit" for alcohol consumption -- 18 ml for male and 9 ml for female doctors.
"No alcohol should be served at IMA meetings," says the advisory, which is part of the IMA's "alcohol policy".
It says doctors have a responsibility to put into practice what they preach to patients on leading a healthy lifestyle.
It urges them to maintain dignity before patients, a dictum also laid down in the Medical Council of India's (MCI's) code of ethics.
"A physician shall uphold the dignity and honour of the profession. A patient should be able to trust his doctor and have confidence in him. Any public display of 'undignified' behaviour erodes the trust in the doctor and gives the profession a bad name," said Dr KK Aggarwal, National President of the IMA.
Following are the Key features of IMA alcohol Policy
1. Ist July and 
5th September
 dry days
2. No social 
alcohol
 in company of non doctors
3.  6 grams ( 18 ml of whisky) is the social and safe dose of 
alcohol
If served follow 6 gram limit for relaxation if can't < 10 gram per serving, no second serving in less than one hour and no more than two servings in one day, 50% for women)
5. 
IMA
 host to ensure that guests do not drive back if they are served 
alcohol
.
5. One standard peg = 10 grams (1 ml 
alcohol
 = 0.8 grams) = 30 ml of 80 proof whisky with 40% 
alcohol
 .
12 g = 360 mL beer, 150 mL wine, or 45 mL of 80 proof distilled spirits
Liver can metabolize 10 gm of 
alcohol
in one hour
 ( 50% in women)