Video: Doctor Attacked with knife over Bill, refuses to file FIR against patient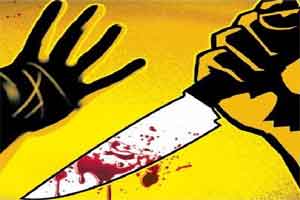 Pune: In yet another case of doctor attack, a 75-year-old patient of Sinhagad Speciality Hospital located near Nanded Phata stabbed a doctor with a knife over the "inflated bill amount".
The incident took place when Dr Santosh Awari was on his usual rounds in the hospital when he was suddenly attacked by a patient, Maruti Shivrale, who was admitted for the treatment of withdrawal symptoms of alcohol. The patient was disgruntled over the alleged high bill amount.
The doctor, Santosh Awari, sustained injuries to his stomach and hand during the attack.
[embed]https://youtu.be/5OTdr15sCjs[/embed]
The entire incident, which was captured on the CCTV camera, has been viral on social media since then, drawing the wrath of the medical fraternity.
"I had just come for my rounds and had not even spoken to Shivrale or his family. While he was getting better with medication he needed to be hospitalized for another two days and this was something I was yet to suggest. I was attacked even before I got around to talking to him about this," Awari told Mirror
NO FIR
While completely shaken with the incident, Dr Santosh did not file an FIR against the patient due to his 75-year-old age on humanitarian grounds, said the police. Another reason for not going through with the police was that the doctor does not wish to indulge in more legal matters. "I am not interested in court and police matters and hence I willingly withdrew my complaint," Dr Awari said while speaking to Hindustan Times.
"After the incident, the association members submitted an official complaint to the cops. Since Shivrale is extremely old and Dr Awari is extremely kind-hearted, he does not want to complicate matters and make any complaint. Shivrale's behavior could be attributed to his withdrawal symptoms and yet such behavior is not justified," Doctor Sangita Waghmore, Secretary of the Sinhgad Practising Doctors Association, told Pune Mirror
Corrigendum: Medical Dialogues team had earlier misreported the name of the hospital as Sahyadri Speciality Hospital. The correct name of the hospital where the incident took place is Sinhagad Speciality Hospital.