Doctor Caught Red handed Violating MTP Act; Booked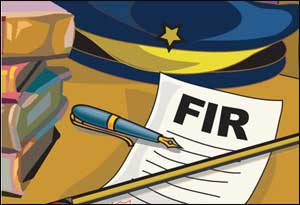 It is in violation of the Medical Termination of Pregnancy protocol and is a serious offence. The FIR has been registered against the accused.-- Health Minister 
Agartala: The Chief Medical Officer of South Tripura district has lodged an FIR against a medical officer-in-charge of primary health centre for allegedly violating Medical Termination of Pregnancy Act, (MTP Act).
The doctor was caught red-handed by Tripura Health Minister Sudip Roy Barman recently for illegally aborting a seven-month foetus in hospital.
On specific information, Barman, along with a team of senior health department officials rushed to the hospital and directly entered into the labour room where the operation was going on.
The health minister told media persons that he accompanied by the director and secretary health services raided the hospital based on secret information that the accused doctor has been doing the same practice for a long time and today, the doctor was caught when aborting the seven months foetus of a pregnant woman.
"Last night, I got the information from a source and this morning I re-confirmed that the patient is going for the abortion. It was a deal of Rs 50,000 with the doctor. I called up the officials to accompany me but did not tell them the exact destination and purpose of visit. We straightway went inside the labour room and caught Dr Biswas red-handed," the Minister informed UNI.
Read Also: Doctors can perform MTP beyond 20 weeks without court permission to save woman's life : Bombay HC
Speaking to ANI, Barman said: "It is in violation of the Medical Termination of Pregnancy protocol and is a serious offence. The FIR has been registered against the accused."
The Health Minister also said that this practice has been going on from the last two and a half years. According to a local source, the doctor used to charge between Rs 12000 to Rs 15000 for an abortion.
The Minister and his team also interacted with the health staff, who revealed that the fetus was dumped in a nearby septic tank and a pit behind the hospital after being aborted.
Read Also: Landmark Stand: Madras HC calls for Increasing MTP window to 24 weeks
Barma also claimed that other health department staffs are also involved in this racket.
Medical Dialogues had earlier reported about a doctor accused of conducting pre-natal sex-determination tests, was sentenced to three-year rigorous imprisonment and slapped a fine of Rs 10,000 by the court.
The case surfaced in the year 2011 where a Pune based radiologist and Gynaecologist were found involved in violating Pre-Conception and Pre-Natal Diagnostic Tests (PCPNDT) Act.
Read Also: PCPNDT Violation: Radiologist sentenced to 3 years jail for conducting sex determination tests