................................ Advertisement ................................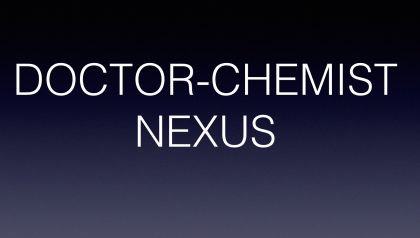 Punjab: Shocking revelations have been made by a recent investigation done by the intelligence wing of the punjab police, pointing out to a strong doctor-chemist nexus existing within the government hospitals of the state.
As per an AIG intelligence report submitted to the state government in February, it has been found that the government doctors get a margin of over 40% on the MRP of medicines as their commissions for prescribing medicines targeted to be bought private chemist shops outside civil hospital
The report was found stating, "Since these medicines are costly as compared to government supplies, doctors earn up to 40% commission from medical store owners."
The report was compiled after a three-month investigation by the intelligence wing of Punjab Police. It highlights that the 'big loot' of patients due to doctors compelling them to buy medicines from particular chemist shops has been on for years, reports the daily.
Acquiring a copy of the report, HT confirms that the report mentions the names of the doctors and pharmacists. It has been claimed in the report that the medical practitioners are prescribing the branded drugs even when there is an availability of adequate stock in generic medicine shops that the government runs.
................................ Advertisement ................................
Further, the report points out that in Patiala, Sangrur, Barnala and Fatehgarh Sahib districts, civil hospital doctors are passing on around 60% of medicines prescribed for patients to private chemists.
The report also mentioned the names of doctors who are in association with a particular pharmacy. Some of them highlighted include:
At Amritsar civil hospital, an MD (skin) is asking patients to buy medicines from Brother Medical Store
An ENT specialist referring patients to Sodhi Medical Store
MD (Medicine) sending patients to Dhan Dhan Baba Deep Singh Medical Store.
Medical Representatives (MRs) also found a mention in the report which hereby stated, "MRs ask doctors to write a particular medicine, available at a particular shop". It adds that MRs guide doctors' prescription at civil hospitals in Khanna, Payal and Samrala (all in Ludhiana district).
The Director of Health and Family Welfare, Punjab, Dr Jaspal Kaur has now written a letter to all civil surgeons in the state with an attachment of the intelligence report, asking them to follow the 'Code of Conduct'.
When HT contacted state health minister Brahm Mohindra, he stated, "I am not aware of any intelligence report. I do not have any hesitation in accepting that no officer has discussed the issue with me."
When the daily asked the doctors who were named in the report, a medical practitioner associated with the  Ludhiana civil hospital told Hindustan Times, "I do not know who has prepared this report. Whoever has prepared this report is unaware of medical practices. Doctors like me have been serving for past many years. We know that only poor patients come to the civil hospital."
 "We are not that harsh that we would make money at the cost of poor patients. Generally, we prescribe only those medicines from private chemist shops that are not in government stock. As a doctor, our primary job is to heal the patient", he added.
Garima joined Medical Dialogues in the year 2017 and is currently working as a Senior Editor. She looks after all the Healthcare news pertaining to Medical Education issues, Medico-legal cases, MCI/DCI decisions, government policies as well as all the news and updates pertaining to Medical and Dental Colleges in India. She is a graduate from Delhi University. She can be contacted at editorial@medicaldialogues.in Contact no. 011-43720751
To know about our editorial team click here
................................ Advertisement ................................
6 comment(s) on Doctors get 40 percent cut for Pharmacy Specific Prescriptions: Intelligence report