Doctor Declared Quack by IMA, gets relief from court against 5 year Jail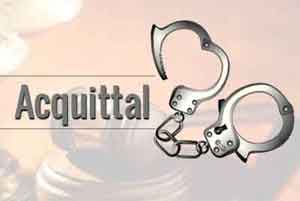 Dehradun: Reversing the decision of Chief Judicial Magistrate (CJM) in Dehradun that pronounced 5 years of rigorous imprisonment and a fine of 21,000 on a quack who had been practicing in the area, claiming himself to be an epilepsy expert, the Additional District Judge Vinod Kumar has acquitted Rajesh Kumar Gupta against the charges of using banned drugs for treating epilepsy patients.
Medical Dialogues had earlier reported about Rajesh Kumar Gupta, who ran Neeraj Clinic in Rishikesh, and was indeed one of the popular  "doctors"  in the area. He had numerous pictures with prominent people and heavily advertised practice, including daily articles that aimed to prove him as an Epilepsy Expert. However, he did not escape the wrath of the local Indian Medical Association branch, who took cognizance of his extravagant advertisements, investigated his claim, only to finally declare him as a quack in the year 2000.
Read also: Court pronounces 5-year jail-time, Rs 21,000 fine for a Quack
Despite all odds, the man continued to practice only to be brought under the radar in 2014 after a Canadian patient of his, complained to the state government that he was 'dubious' and was allegedly giving medicines laced with sedatives.
Finally, he was later arrested and the CJM found him guilty under section 224 (resistance or obstruction by a person to his lawful apprehension), section 420 (cheating) of IPC and section 7 of The Drugs and Magic Remedies (Objectionable Advertisements) Act 1954. The CJM sentenced him to 5 years imprisonment and imposed a Rs 21,000 fine on him a month back
However, Gupta filed an appeal against the decision of CJM in the court of Additional District Judge Vinod Kumar, who is also special judge Narcotic Drugs and Psychotropic Substances Act cases. Judge Vinod Kumar found the claims made by witnesses against Gupta were inappropriate and thus released him.
Defence lawyer Rupesh Bhandari told TOI, "We had appealed against the CJM court order before the appellate court on December 21. The prosecution failed to prove the charges and court found that the available evidence were not enough to hold him guilty."
Further, the court of Additional District Judge also acquitted 14 others, who were allegedly accused for helping Dr Gupta flee from police custody in 2004 reports Tribune