Kolkata Gynaecologist denied bail in child trafficking case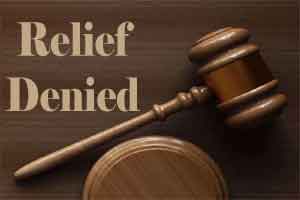 Kolkata: The Calcutta High Court turned down the bail plea of a doctor, arrested by the state CID in November 2016 for his alleged complicity in a child trafficking and adoption racket.
A division bench of justices Ashim Kumar Roy and Amitava Chatterjee refused to grant bail to Dr Santosh Samanta, saying the accused cannot be released at this juncture.
The bench denied bail to the doctor acceding to the states opposition to the bail plea.
Opposing the bail plea, the prosecution counsel argued that a number of cases related to the racket were under investigation and releasing Samanta on bail at this stage would hamper the probe into those cases.
Praying for bail, Samantas counsel submitted that he was a gynaecologist and was associated with a Kolkata nursing home to oversee the delivery of babies.
His counsel claimed he was not involved in any child trafficking and adoption racket. The racket involved the sale of babies to childless couples by the operatives of child protection centres and some nursing homes in the state.
The racket had been unearthed by the state CID following raids at a child protection home at Baduria in North 24 Parganas district.
Questioning of the owner and employees at the home led the CID to the nursing home in central Kolkata with which Samanta was associated.
Then bench refused to release the doctor on bail after hearing the arguments of both sides.