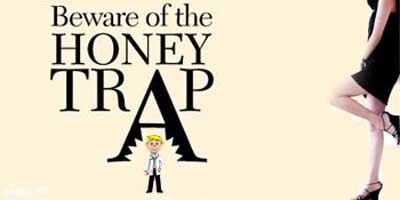 Mangaluru: Three persons have been arrested for allegedly honey trapping a doctor working at a hospital and fleecing Rs 14 lakh from him through blackmail, police said.
The racket was busted after the doctor filed a complaint at the Kadri police station when the accused began pressurizing him for more money.
Police said they were on the lookout for two more persons, including a woman, who was part of the racket.
The arrested persons have been identified as Narayan, Salian Sadiq and Mohammad Ranji.
Police said Mohammed Ranji was a friend of the doctor who fell prey to the racket.
He hatched a plan to extract money from him by offering to provide a young woman.
As promised, he went to the doctor with a woman on May two.
As the car reached Mallikatte circle in the city, two of his associates posing as cops stopped them and took the car to Someshwara.
They took pictures of the doctor and the girl in compromising positions and threatened to post it in the social media unless he paid them money, police said.
The doctor agreed to pay Rs 14 lakh to them to settle the issue.
The accused began asking for more amount even after the money was transferred to them, forcing the doctor to file a complaint with the police, who, however caught the culprits.
The arrested were produced before the court and remanded to judicial custody, police said.
0 comment(s) on Doctor falls victim to honey trapping, 3 arrested