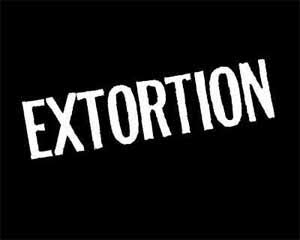 DEHRADUN: In an unusual case of extortion, an Uttarakhand doctor received an extortion call for Rs. 50 lakh from a gangster who is supposedly imprisoned in an Uttar Pradesh jail.
HT reports that after receiving a call from the  gangster, the doctor decided to lodge a complaint with the police. The Roorkee based doctor informed the police about the extortion call stating that he received a call from a gangster one Sushil Rathi from who is demanding Rs 50 lakh from him.
To the surprise of the Uttarakhand police, when they started the investigation, they found that the person who allegedly made the extortion call is actually imprisoned in a UP jail and he supposedly made the said call to the doctor from the jail itself.
Surprised, the Uttarakhand police has now sent a notice to the jailer of the  said Uttar Pradesh jail, demanding to know, how can an imprisoned person under custody use a mobile phone to make a call
 "We will get a notice sent to the jailer through the investigating officer in the case and ask him how the inmate in question (Rathi) could use a mobile phone inside the prison and make an extortion call (to the Roorkee doctor)," Kumar told
HT
. "We will also take action against the jailer if he's found complicit in the matter."
This is the second time a medical practitioner has received a threat call from an inmate imprisoned in a UP jail. Medical Dialogues team had earlier reported that a leading surgeon, considered close to Uttar Pradesh Chief Minister Yogi Adityanath, received "threat calls" from a man who claimed to be an inmate of Deoria district jail demanding Rs 20 lakh from him.The doctor said in his complaint that the extortionist demanded of Rs 20 lakh from him and threatened him with dire consequences if he failed to pay.
0 comment(s) on Doctor gets extortion call for Rs 50 Lakh from UP Jail