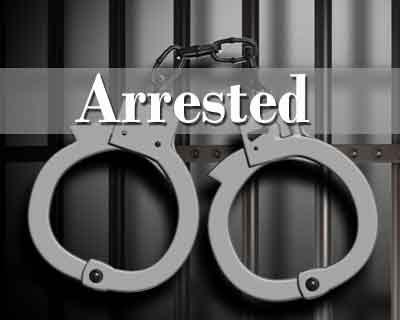 Kapurthala: Police arrested three alleged drug peddlers, including a woman, a doctor and a jail security guard, for supplying drugs to inmates in the Modern jail here.
A woman drug peddler, identified as Puja, was arrested for supplying drugs to her husband through a security guard posted at the jail. Police have recovered 150 capsules from her possession, Senior Superintendent of Police (SSP) Sandip Kumar Sharma said.
During preliminary interrogation, she confessed that the couple was in "business of drugs" and her husband Dalbir Singh, who was convicted under NDPS Act, was undergoing imprisonment in the jail, he said.
She told the police that she brought the contraband from a drug de-addiction centre at village Khudda in Hoshiarpur.
Police also arrested a drug de-addiction centre doctor, identified as Devinder Singh, who allegedly used to supply the drugs. He was also a drug peddler and police also sealed his centre, the SSP said.
Sharma said police was looking into the involvement of jail staff in this racket.
Puja, Devinder Singh and security guard Kabul Singh, a retired army personnel, have been arrested, he said, adding a case under NDPS Act has been registered against them.
0 comment(s) on Doctor held for peddling drugs to Jail Inmates