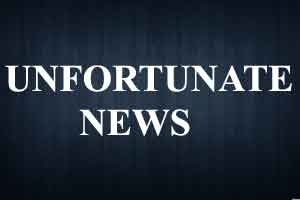 Hyderabad : A doctor was allegedly killed by his brother-in-law at his clinic over some family dispute late night in Hyderabad. The victim has been identified as cardiologist Dr. Syed Mairajuddin (46), who runs his own hospital, Mairaj cardio clinic and life-care centre in Mehedipatnam area.
According to Humayun Nagar police inspector Ravinder, Mairajuddin who completed his MBBS from Siddhartha Medical College, Vijayawada, has been to US for higher studies and settled there.
However, 18 years ago he divorced his first wife in US and returned to Hyderabad. Then Mairajuddin married Naseem Sultana of Mallepally and the couple are blessed with three children.
But in March this year, the doctor married another woman from Old City. Knowing about this, Naseem Sultana's brother on Tuesday night came to Mairajuddin's hospital and questioned him. This resulted in a heated argument and in a fit of rage, the accused with a surgical blade slit the throat of Mairajuddin leaving him dead on the spot.
"The accused surrendered himself at the police station," Ravinder said. He added that the further probe is underway in connection to the matter.
2 comment(s) on Hyderabad: Cardiologist killed allegedly by brother-in-law over family dispute