Doctor allegedly refuses to treat child suffering from burns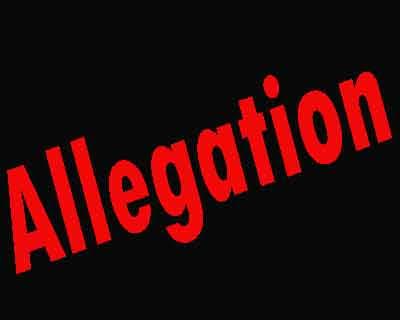 Bulandshar: A case of alleged negligence was reported from Bulandshahr where doctors allegedly denied treatment of a child suffering from burns. The doctor instead asked the father to clean his son outside the hospital. The incident happened when one-and-a-half-year-old kid reached the kitchen playing and the boiling milk fell on the child.
The family of the child alleges that the doctors at the district hospital refused to treat him. The doctor on duty, however, refused the allegations and said they had washed the child inside and proper treatment was given.
Chief Minister Pinarayi Vijayan tendered an apology to the family of the victim. Terming as 'unfortunate' the August 6 incident when the 30-year-old man was turned away by hospitals for various reasons, including the absence of a person from his side, he said, "An expert medical team will examine the reasons behind the denial of treatment. The government will consider a new legislation or amend the existing one if necessary to check recurrence of such incidents in the state," reports Express