Doctors demand exemption of private hospitals from GST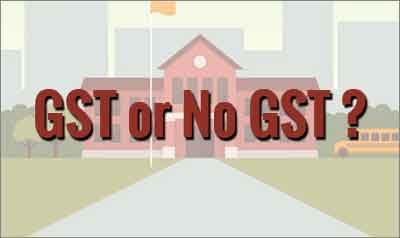 NEW DELHI: The Indian Medical Association (IMA), which has 2.7 lakh doctors under its fold, has urged the government to exempt healthcare services offered by private hospitals from the Goods and Services Tax (GST).

"We welcome the government's decision on enforcing the GST and feel that it will increase transparency and improve efficiency in the country.

"However, we feel that the GST exemption of healthcare services offered by governmental institutions should be extended to the private sector as well," said Dr K K Aggarwal, the national president-elect of IMA.

IMA stated that exemption of GST to private sector shall result in several benefits which will include no increase in cost of healthcare being provided by the private sector, affordable healthcare services in India, eradication of any possibility of dis-incentivising future investments in the sector, among others.

At present, healthcare services provided by all types of clinical establishments are exempted from service tax under the mega exemption notification, issued in June 2012, which are strictly defined to cover diagnosis, treatment and care for illness, injury or deformity, he said.