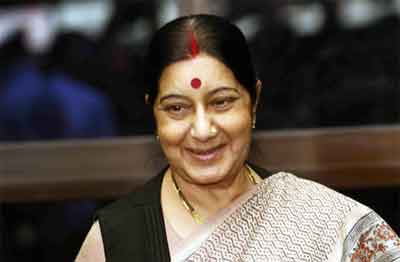 New Delhi: In the past few years, our country has indeed risen as a major hub for top quality medical services.  While India has indeed become a centre point for tertiary medical care and medical tourism, this development seems to be highly concentrated in private/corporate hospitals, with the government setup falling far behind. Even the politicians and bureaucrats of the country seek either the private sector or abroad when looking for quality medical care.
Recently Minister of External Affairs, Smt Sushma Swaraj was suffering from renal failure and required a kidney transplant. While, like many, she could have travelled abroad or to a state of the art private hospital in India, the minister showed faith in the government medical setup and took admission at AIIMS, the premier medical institution of the country and a government hospital. She is reported to have undergone a successful procedure and was discharged yesterday.
This move of the minister, of getting admitted at AIIMS has been highly appreciated by government doctors, who have lauded her for setting an example and showing confidence in the government healthcare setup.
Speaking to Medical Dialogues, Dr Pankaj Solanki, President Federation Of Resident Doctors Association ( FORDA)  said," Previously many VIPs used to go to foreign countries for treatment of the ailments. But it is a matter for immense importance that Smt Sushma Swaraj chose to get operated in India, that too in a government hospital. Members of FORDA appreciate this move and gesture."
Dr Balvinder Singh, Member, Governing Council, FORDA said, "Govt doctors are the pillars of health system of India.Not only they treat bulk of the patients but also give quality care to the patients. This is why Indian doctors are considered the best in the world. FORDA admires Smt. Sushma Swaraj ji's decision to get operated in a government set up. It will further boost up the morale of hard working doctors of India and motivate other government officials to get treated in government hospitals. Patients also will have confidence in getting treated in government hospital . If all MPs and MLAs get treated in govt hospital . Government hospitals will improve in infrastructure and basic facilities for poor patients ."
Read Also: When Sushma came to the rescue of AIIMS PhD scholar…
2 comment(s) on Doctors laud Sushma Swaraj for taking admission in government hospital