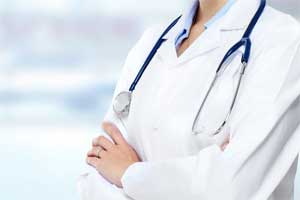 Agartala: The engagement of doctors and other health officials on poll days has allegedly hampered the healthcare services on hilly villages of Tripura.
According to a recent media report, in Gandacherra sub-division in Dhalai district in the state, the local people have been suffering from fever since the last week. A primary health centre (PHCs) located in the area had only one doctor and a multi-purpose worker available on duty were sent for the election duty along with 41 other health department employees.
Despite allotting health officials on election duty, the administration did not make any emergency medical arrangements before to deal with emergency cases.
................................ Advertisement ................................
Read Also: Bihar: Eight doctors to field in Lok Sabha Elections including Dr Misa Bharti
The report mentioned that over 67 people were hospitalized and fortunately there were no deaths.
................................ Advertisement ................................
The Health Minister Sudip Roy Barman informed the TOI that the department will make special arrangements for providing emergency medical care to the people of the subdivision and arrange a preventive healthcare programme as well.
The Medical Dialogues team earlier reported that Hundreds of people in remote Rajdhanpara, in Kalyan Singh ADC village, were in the grip of severe fever for over a week. Lack of medical facilities has worsened their plight. The villagers say that no doctor or government official has visited them so far.
A villager told the ANI, "People in every family residing in the village have been suffering from fever and yet no doctor or government officer had visited the area till now. He said that the government is not paying attention to their plight."
A villager explained his plan to the agency in regard to the casting to votes in the ongoing Lok Sabha election. He questioned, "How will we cast our votes when most of us are suffering from fever?"
Read Also: Fever outbreak keeps Tripura villagers from voting
Author Details
Shagufta Joined Medical Dialogues has been associated as Editor for Education Medical Dialogues since the year 2018.  She is a graduate from Delhi University. She can be contacted at editorial@medicaldialogues.in Contact no. 011-43720751
................................ Advertisement ................................
1 comment(s) on Doctors on Election Duty, Emergency Healthcare services hampered in Tripura